Strafford Live CLE Webinar: Marshalling the Divisibility Defense to CERCLA Liability
Posted on October 28, 2019
Strafford Live CLE Webinar
Marshalling the Divisibility Defense to CERCLA Liability: Apportionment—Is the Harm Distinguishable?

Defining Harm to Establish a Divisibility Defense to Liability and Apportion Costs

Presented by William S. Hatfield and Adam Love, Ph.D. • Thursday, November 21, 1:00pm-2:30pm EST
The U.S. Supreme Court's Burlington Northern & Santa Fe Railway Co. v. U.S. ruling significantly changed the landscape for divisibility under CERCLA. However, there is no bright-line test for determining divisibility, and several court decisions have shown that defining and distinguishing harm at a site may be difficult.
In court decisions involving the Fox River in Wisconsin, the Upper Columbia River in Washington state, and from Rhode Island and South Carolina, judges and parties wrestle with the threshold question for divisibility: is the harm "theoretically capable of apportionment"?
If the court's answer to this question is "yes," then the party seeking to limit its liability may succeed. If no, then the party may be jointly and severally liable and bring contribution claims to shift responsibility to others under an equitable allocation approach. Court opinions addressing the divisibility/apportionment question continue to guide courts, litigants, and pre-litigation parties as they attempt to settle or otherwise resolve responsibility at contaminated sites.
Our panel will discuss how recent court decisions have addressed divisibility in CERCLA litigation. The panel will guide environmental counsel on when and how the divisibility of harm defense is appropriate and tactics to overcome challenges in proving divisibility.
Please join us for this CLE webinar on Thursday, November 21st at 1:00pm EST. To register please click here:


Webinar Presenters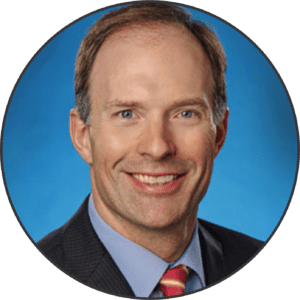 William S. Hatfield
Director, Environmental
Gibbons
Mr. Hatfield focuses his practice on environmental counseling in complex regulatory and litigation matters, strategic planning, permitting and compliance, defense of state and federal enforcement matters, environmental health and safety audits, and due diligence in acquisitions and divestitures. He represents clients in an array of environmental matters involving CERCLA, the RCRA, and the New Jersey Spill and Landfill Closure Acts.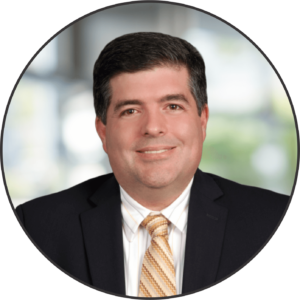 Adam Love, Ph.D.
Vice President, Principal Scientist
Roux
Dr. Adam Love leads Roux's Litigation Practice Group and provides forensic litigation support and expert witness services to clients throughout the United States on both environmental litigation and environmental insurance coverage related matters. Dr. Love's expertise has been developed through a unique variety of University, Federal and post-academia work, including developing leading-edge methods for addressing forensic questions related to weapons of mass destruction for the Federal Government.