Roux Complimentary Webinar: What is your Plan for Reopening After COVID-19? Consider This…
What is your Plan for Reopening After COVID-19? Consider This…

Wednesday, May 20th at 1pm EDT
This presentation will focus on health and safety's role in reopening facilities as we progress through this unprecedented time. While the way we do business has undoubtedly changed and will continue to do so as time goes on, it is important to understand that proper planning and implementation of sustainable health and safety measures will aid in reducing impacts to facilities in the short term and beyond.
As this continues to be a fluid situation, guidelines and recommendations continue to change and be released, which can be somewhat overwhelming and difficult to address. This webinar is orientated to look at how we can mitigate potential risks in the workspace and the idea that expensive, facility-wide commercial disinfection won't be necessary for most locations. Instead, the use of engineering and administrative controls, as well as personal protective equipment, will more typically become best practice. The overall intent of this webinar is to provide a high-level overview of potential impacts COVID-19 may pose to facility operations, and to provide insight to mitigative controls and best practices to consider for your facility. Please click on the button below to register.



Our Presenter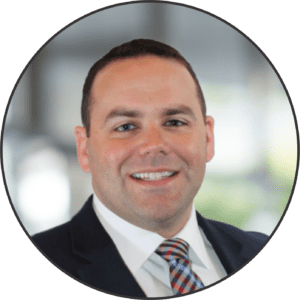 Brian Hobbs, CIH, CSP
Corporate Health and Safety Manager
Mr. Hobbs is both a Certified Safety Professional (CSP) and Certified Industrial Hygienist (CIH) with over twelve years of experience in the environmental health and safety field. He holds an M.S. in Environmental and Occupational Health Sciences from the City University of New York, Hunter College and is currently the Corporate Health and Safety Manager for Roux. With a diverse background in the environmental occupational health and safety and emergency response fields, Mr. Hobbs has the ability to provide both technical and leadership roles for brownfields, petroleum, industrial, and insurance projects throughout the firm.