Recruiting at Roux: This Week's Events
Posted on September 23, 2019
This week, Roux will be attending at career fairs on the east coast and the midwest. Click on the links below for more information and career resources: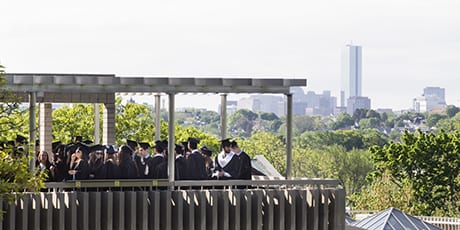 Tuesday, September 24: Manhattan College STEM Career Fair This fair will be focusing on job and internship opportunities for all STEM disciplines. Manhattan's career fairs feature raffle prizes, a best-dressed contest, and even a professional photo booth where you can take a headshot to use on your LinkedIn profile.
Tuesday, September 24: University of Illinois at Urbana-Champaign CEE Fall 2019 Job Fair This event includes company booths, an informal lunch, and opportunities for interviews. Companies will be recruiting for Civil and Environmental Engineering (CEE) internships and full-time positions.
Thursday, September 26: University of Connecticut Storrs Fall Career Fair Join us and engage with over 150 employers each day, learning about internship, co-op, and full-time opportunities. We will be participating in the second day of this two-day career fair, dedicated to recruiting candidates with STEM-related majors.
Friday, September 27: Tufts Fall 2019 Career Fair Tufts' Fall Career Fair gives employers the opportunity to speak with over 1,000 students in Arts, Sciences, and Engineering about full-time, entry-level, or internship opportunities. Roux and additional recruiters will share application information as well as specifics on which skills and qualities they we seeking in applicants.