Our New Roux President & CEO: Sin Senh, P.G.
Posted on January 07, 2020
Roux Announces New President & CEO: Sin Senh, P.G.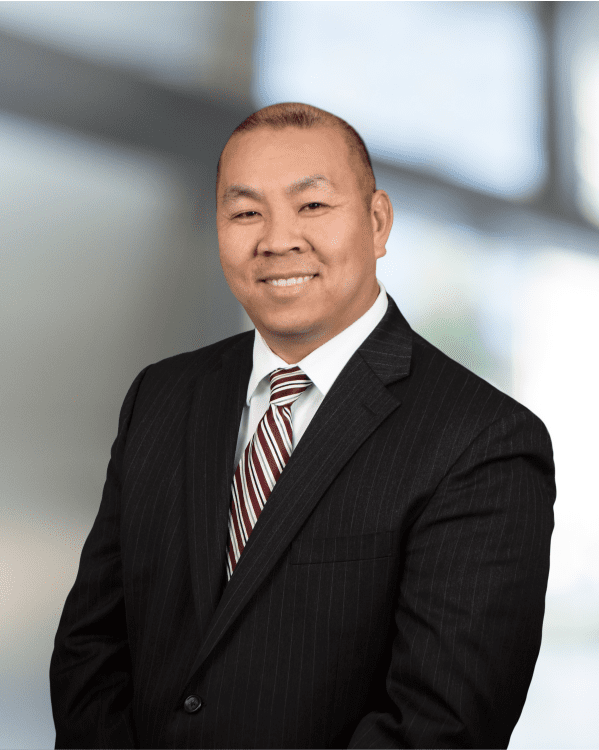 Roux is proud to introduce our new President and Chief Executive Officer, Sin Senh, effective January 1, 2020. First and foremost, we would like to recognize and thank Doug Swanson for successfully guiding the company as CEO for the past 14 years. Doug joined Roux in 1988 and became President in 2000, before taking on the role of CEO six years later. "They say you are only as good as your record, but in this business, you are also only as good as the people around you. As a CEO I have been lucky to have been surrounded by great people," Doug shared. "I'm confident that Sin is ready to take on his new Executive role, and he will usher in Roux's future as an enduring business success and a generational company." Within the next year, Doug will concentrate on growing Roux's Insurance practice which he helped to begin during his early days at the firm, before settling into retirement.
Sin Senh is an exemplary part of our firm who represents Chairman Paul Roux's ideal vision of a Roux team member. Sin began working for us in 1999, shortly after graduating from Binghamton University with his Bachelor's in Geology and Environmental Studies. He later finished his Master's in Hydrogeology, also from Binghamton. Sin truly rose through the ranks, starting as a Staff Hydrogeologist, working his way up to Principal and Office Manager of our corporate headquarters, and now having earned our highest Executive position. For the past six years he has been our Chief Practice Officer, overseeing the progress of our eight practice areas after years of experience with the breadth of our services both in the office and the field. "Sin's background is truly rooted in technical work—hydrogeology, groundwater modeling, remedial technologies—which is a valuable quality to find in a CEO, since great technical work is one our company's driving forces," noted Paul. "Sin is the right fit for this role, and I trust that he will effectively grow the company from within, the same way he built his career."
"I am excited for what the future holds for all of us as we continue to build a strong and healthy company," said Sin. He expressed he would not be where he is today without Doug's leadership and guidance into this seamless internal transition. Doug provided Sin with the challenges necessary to prove his worth at Roux, while valuing our generational company culture. We look forward to the opportunities this role will grant Sin, who has vowed to work tirelessly to be successful in his new position, and we're excited to see his new ideas unfold while upholding our firm's core values.