October Career Fairs
Posted on October 01, 2019
We're attending northeastern career fairs during this first week of October. Click on the links below for more information and career resources: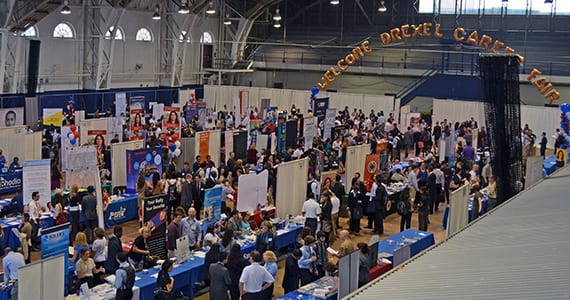 Tuesday, October 1: Drexel University Fall Career Fair This Multi-Day Fall Career Fair is open to all Drexel students who are looking to network with prospective employers for future co-op and full-time employment opportunities. We will be attending Day 2 of the STEM Career Day!
Wednesday, October 2: Rhode Island University Engineering and Tech Fair The University of Rhode Island Engineering and Technology Career Fair is a collaborative effort between the College of Engineering and the Center for Career and Experiential Education. The fair provides employers with the opportunity to speak with undergraduate and graduate students, faculty, administrators, staff, and alumni from the College of Engineering, as well as other technical majors on campus.
Thursday, October 3: Rowan University Fall Career & Graduate School Fair This fall, Rowan's Fall Career & Graduate Fair will host over 150 employers and over 1,200 students. Students from all majors will be in attendance to learn about full time, part time, internship, and graduate school options.
Friday, October 4: Temple University CST Job Fair The College of Science and Technology (CST) Job Fair is ideal for employers looking to fill internship, part-time, and full-time opportunities in the science and technology industries. There are 5,300 students and alumni in CST, and this fair is held once a semester in both the Fall and Spring.