Deborah Chiavelli, PhD to Present at AEHS East Coast Conference
Posted on October 13, 2023
Monday, October 16 – Thursday, October 19 The AEHS Foundation is hosting its 39th Annual International Conference on Soils, Sediments, Water, and Energy in Amherst, Massachusetts. This is the nation's foremost environmental conference that brings together professionals from diverse backgrounds, gathering the best and brightest minds in the field. Join us in developing creative, cost-effective assessments and solutions that meet the demands of regulatory requirements.
On Tuesday, October 17, Roux's Deborah Chiavelli, PhD will be presenting as part of Platform Session 04, Environmental Forensics. Her presentation, entitled Approaches for Identifying and Applying PAH Source Diagnostic Ratios, presents two innovative approaches to meet challenges using priority pollutant (PP) polycyclic aromatic hydrocarbon (PAH) diagnostic ratios to distinguish PAH sources. Dr. Chiavelli is a Roux Technical Director with eighteen years of experience in contaminated site investigation and remediation.
For more information and to register, please click here.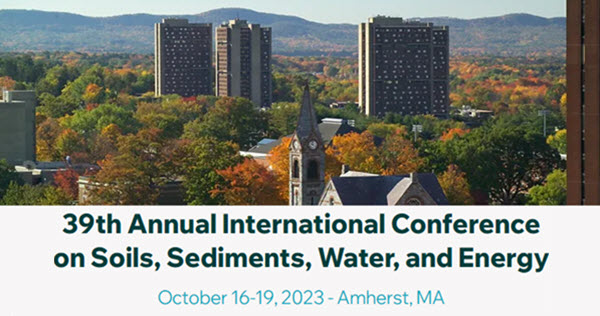 Featured Roux Team Members