Roux on Location: Columbia Falls, Montana
Posted on September 19, 2017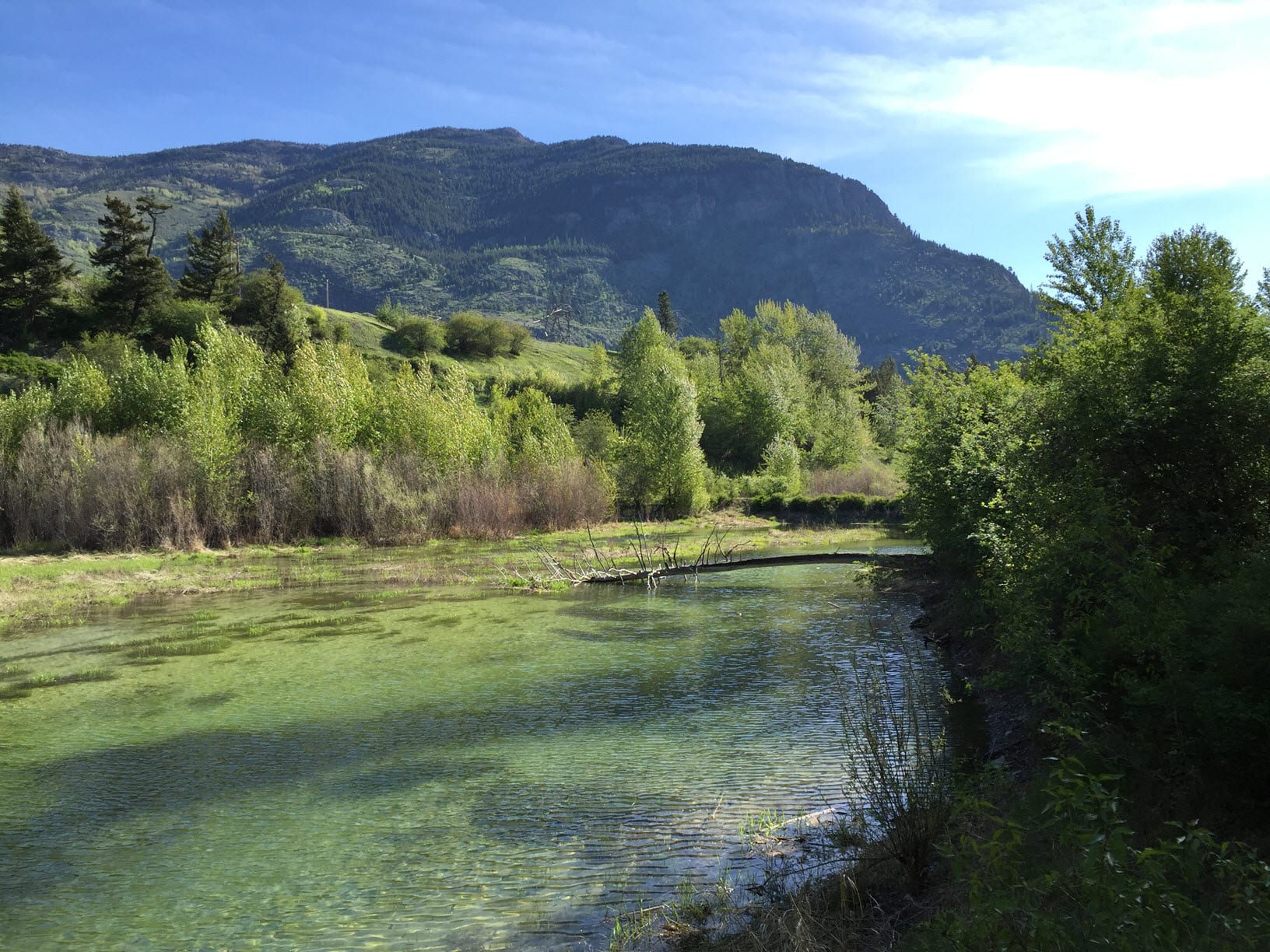 In the spring of last year, Roux began a large, ongoing remedial investigation (RI) at a unique site located just outside of Columbia Falls, Montana. The Montana Project RI is focused on determining the nature and extent of contamination caused by a former aluminum smelter, which instead of being housed in an industrial-driven city, is nestled between the breathtaking Glacier National Park, Flathead River, and various national forests. Eager members of our team from several Roux offices participated in assessing the Site, and some even temporarily relocated in Montana to work on the Project long term. The weather, terrain, and wildlife have made Montana a challenging yet intriguing location for environmental work.
The former aluminum smelter, surrounding landfills, and support facilities, in use since 1955, make up about 300 acres of the roughly 3,000-acre property owned by our client. In 2009, operations at the smelter ceased, and Roux Associates was retained in 2014 to begin working on the Site. Our team first developed a Remedial Investigation and Feasibility Study (RI/FS) Work Plan while assisting the client in negotiating an Agreement and Order on Consent (AOC) with the United States Environmental Protection Agency (USEPA). In 2015 the AOC was finalized, and Roux was retained as the Site's environmental consultant to lead implementation of the RI/FS.
We began the Phase I Site Characterization program of the RI in 2016, during which we investigated the site hydrogeology and determined whether the former aluminum smelter and on-site landfills had any impact on the surrounding environment. The Project required members of Roux to work in Montana full time from April to September. Each of our staff members played a different, integral role in the process of site investigation. Steve Michalanko, a Senior Scientist from our Logan Township, New Jersey office, visited the Site for a short time to assess ecological conditions. A few of our Principals aided in oversight of the activities in Montana, including Wai Kwan of our Long Beach, California office, along with Drew Baris and Mike Ritorto of our Islandia, New York office.
Mike Ritorto, Principal and RI Project Manager, explained that huge efforts were put in by everyone involved, including the collection of more than 700 samples (soil, sediment, groundwater, surface water, and more) during the RI. While the EPA was the lead agency for the Site, Roux also interacted with the Montana Department of Environmental Quality (MDEQ) and local residents, who were engaged in the investigation. Mike participated in public meetings, took questions, and informed residents of the small nearby town (about 5,000 people) of our involvement on the Site.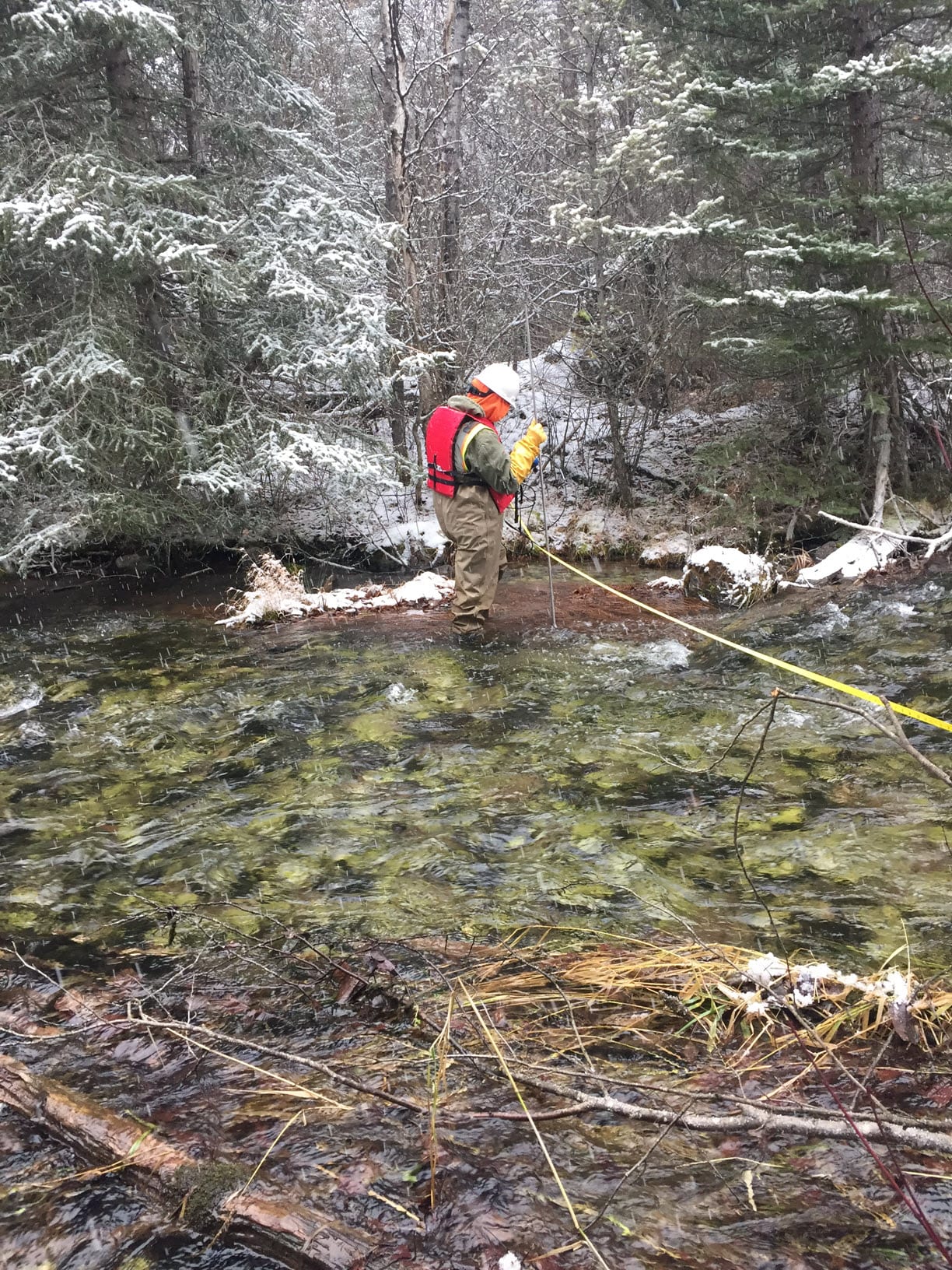 For Drew Baris, Principal-in-Charge, one of the highlights of the Project has been the teamwork and comradery between personnel from all of our offices. Drew noted, "the Montana Project is a great example of how Roux, while not a large firm, can handle the largest and most complex projects when we pool our resources and work as a cohesive team across our offices."
While Mike and Drew conducted most of their work from our New York office, some of our scientists, geologists, and engineers relocated to Montana for extended periods of time. MaryBeth Lyons, for example, moved to Montana for three weeks in September and four weeks in December. MaryBeth is a Staff Scientist who joined Roux in June of 2014 in our New York office. She enjoyed the inimitable opportunity to work remotely and be self-sufficient so far away from New York, gaining a new experience early in her career. MaryBeth sampled 64 groundwater wells and took sediment and surface water samples from a boat on the Flathead River, adjacent to the Site. The purpose of the river sampling was to assess potential site impacts to the river, and see if anything could potentially affect wildlife. The boat allowed our team to reach sampling points that were unsafe to access on foot; the samples were then transported by boat to the shore across the river and driven in Roux vehicles back to the Site. This sampling and transport method ensured that field staff wouldn't have to carry large coolers up a steep hill on foot, making a difficult task as safe as possible.
Montana's topography and climate became challenging aspects of the Project. The accumulation of snow in the winter months made sampling extremely challenging, requiring extensive digging to access sampling locations while experiencing cold temperatures. These challenges required us to reevaluate our approach to sampling activities, and forced us to shift schedules around in order to collect quality samples in a timely manner while weather permitted.
While the outdoor conditions in Montana presented our team with obstacles to overcome, they also offered escape and recreation. "It was a cool setting," described MaryBeth, "we were close to Glacier National Park, which was a beautiful place to visit on weekends."
Since last year, MaryBeth has taken part in pneumatic slug testing on-site in March and July. Between the rich industrial history, the opportunity to work and play in complex yet rewarding setting, MaryBeth hopes to remain an active member of the Montana project.
 ◊◊◊
Many of our employees came and went to and from the Site for a limited time, but Roux sent two members of our staff to relocate in Montana for five months. Amy Hoffmann, Project Geologist from our Woburn, Massachusetts office and Sydney Ward, Project Scientist from our Oakland, California office, packed up and moved for the Project to a state they had never visited.
Amy was our RI Field Manager and Site Health and Safety Office for the Phase I RI. "Montana was such a wonderful opportunity to be involved in," shared Amy. "Roux really put together a stellar team both in the field and back at home base (our New York office). Having such a cooperative and supportive team was what made the project run so smoothly, and allowed Sydney and I to take the time to enjoy the new surroundings in Montana. I was honored to get the chance to live in Montana and really immerse into a whole different culture than the East Coast."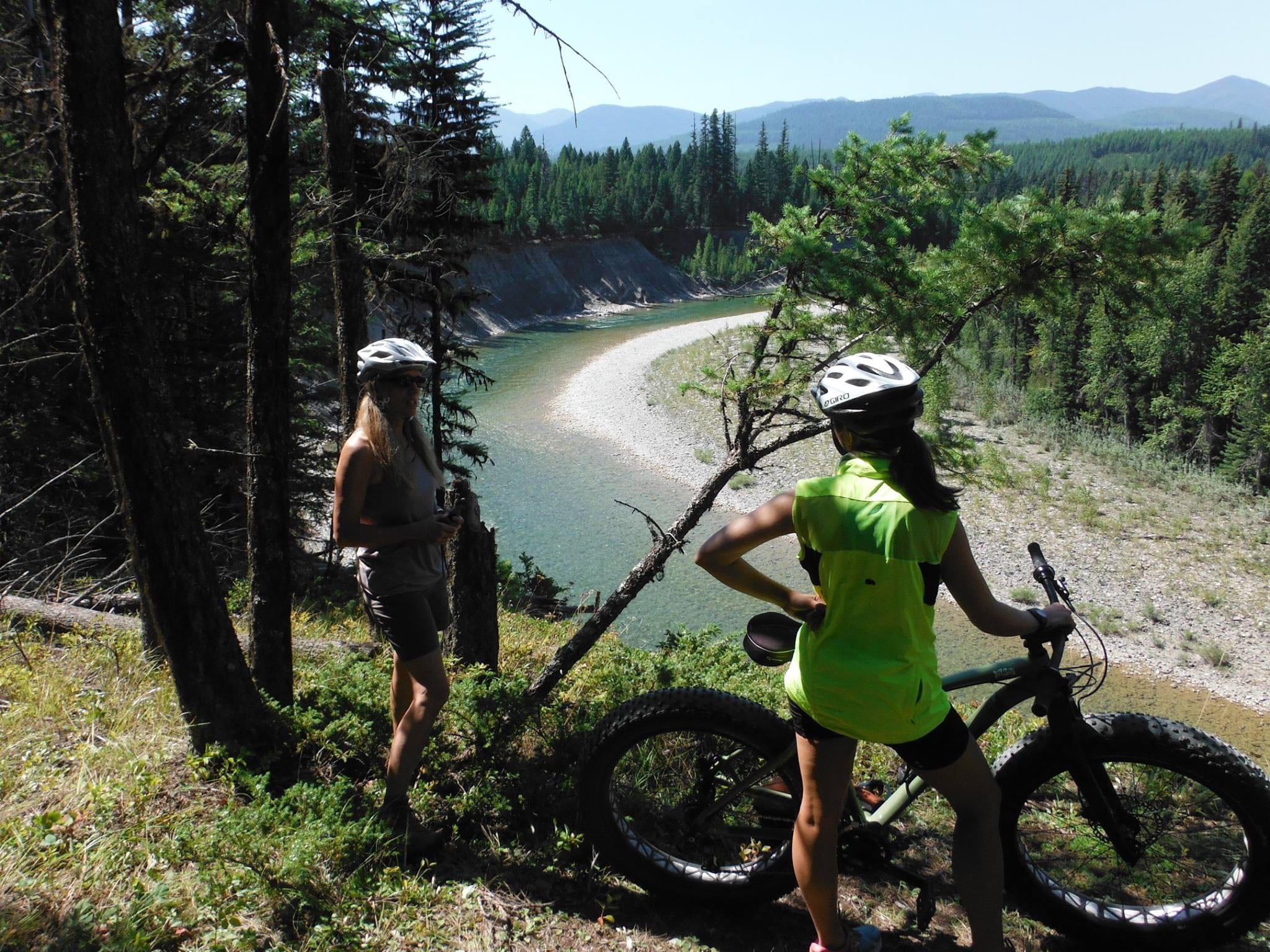 Both Amy and Sydney were relocated during the spring-summer season. It was during these warmer months that Sydney and Amy experienced the optimal conditions for sampling during the week and enjoyed the sights on the weekends, including a lot of hiking and biking. During the five months Sydney and Amy spent on-site, they ran the field investigation to evaluate the nature and extent of contamination in soil, soil gas, groundwater, surface water, and sediment at the Site, as well as in neighboring bodies of water. Like MaryBeth, Sydney and Amy experienced sampling from the Flathead River in a small boat, and sampled additional rivers, creeks, and ponds. Their work also included drilling, installing monitoring wells, collecting soil samples and sampling groundwater monitoring wells, and performing a geophysical survey of the subsurface across the Site.
"I relocated from my home in San Francisco, where I live in a relatively busy city neighborhood," said Sydney, who always wanted to travel to Montana for its recreational opportunities. "In Columbia Falls, Amy and I lived in a community full of vacation homes, which was sparsely populated until about the fourth of July. We were surrounded by mountains, open space, and farms outside of our neighborhood, as well as our industrial site several miles down the road."
After having worked at our firm for over five years, Sydney identifies the Montana Project as her best experience at Roux. "It was extremely rewarding moving forward with a fast-paced, extensive scope of work on a complex site," she said. "We were fortunate to have a good on-site client observing our work and progress, as well as a strong team back in New York overseeing and managing the work."
In addition to outdoor recreation and the nature of the work she performed, Sydney enjoyed the scenery and wildlife sightings—although some were friendlier than others. Our team in Montana saw eagles, turkeys, moose, mountain goats, bighorn sheep, and some saw bears. Those who worked on the Montana Project, including Sydney, carried bear spray on-site in certain areas where bears were known to frequent, just in case.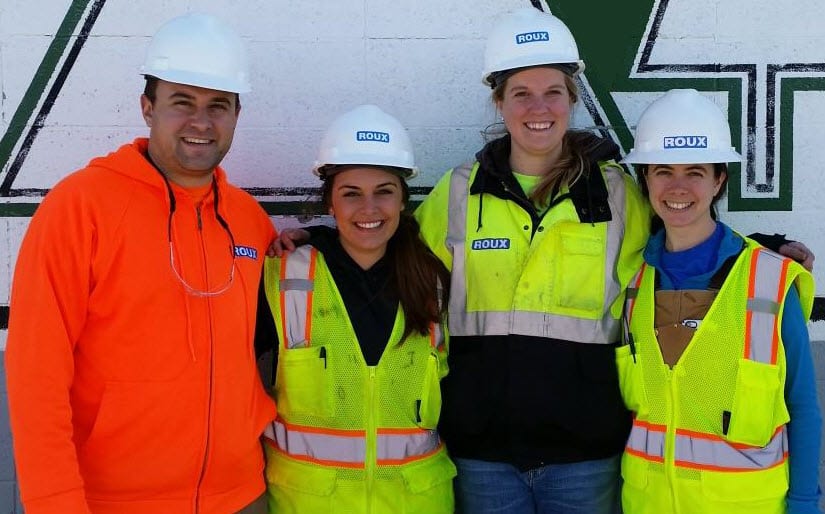 From left to right: Mike Ritorto (NY), Annelise Muscietta (NY), Amy Hoffmann (MA), and Sydney Ward (CA) 
 ◊◊◊
Overall, Roux's Phase I RI activities performed in 2016 included: geophysical surveys, soil gas surveys, ground-penetrating radar (GPR), soil sampling, groundwater monitoring well installation, asbestos landfill test pitting, borrow pit area test pitting, and surface and groundwater sampling, and our work is ongoing. Four rounds of groundwater and surface water sampling have been completed as of July 2017. Our 2017 work also includes reporting and work plan preparations. Next year, a Phase II RI will commence, and additional RI/FS work will be conducted over the next three to four years. At Roux, we look forward to offering more work opportunities in Montana and beyond to our capable staff members, who are eager to continue helping solve our clients' most complex environmental challenges.