Regenesis Rising Star Employee Spotlight: April McGuire
Posted on August 07, 2023
April McGuire, a Senior Engineer in Roux's Long Beach, California office, was recognized as a Rising Star by
Regenesis
. As a valued client and partner, Regenesis conducted an interview with April to showcase her experience within the world of environmental consulting, as well as her life outside of Roux. See below for a snippet and read more on their website.
---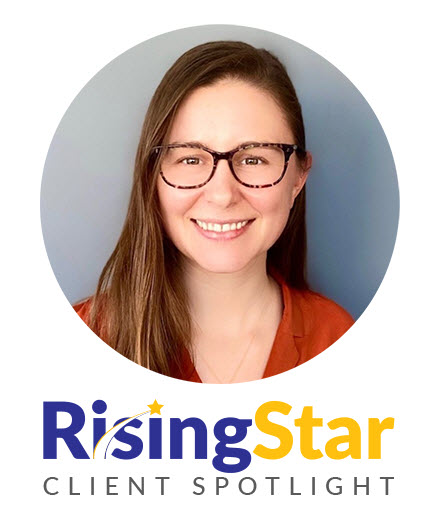 E
nvironmental remediation continues to evolve as a critical industry which impacts our planet and public health. With a broad array of environmental challenges (and opportunities) that need to be addressed, it is encouraging to see talented and dedicated professionals, such as April McGuire, a "rising star" in the field of environmental remediation, for 
Roux
a leading environmental firm with offices across the US, who continually strives to produce mitigation and/or remediation results that exceed client expectations.
Formerly a Project Manager at another environmental consulting firm, where she worked in their Due Diligence and Site Mitigation Departments, McGuire joined Roux five years ago, and has never looked back. She shares, "Due to the diverse range of clients here at Roux, I manage various types of projects, including remediation, site investigations, environmental justice, vapor intrusion mitigation systems (VIMS) designs, and litigation support. I am also responsible for providing training and mentorship for the junior staff members while supervising their technical development." McGuire appreciates the collaborative environment at Roux and enjoys working with a multi-disciplinary team to find creative solutions to her clients' complex environmental problems. She continues, "People at Roux are very knowledgeable, and they care about doing excellent and thorough work, and I love that about our team. I try to do my part each and every day, and have been recognized for my project management, organization, and communication skills." Read more