This year has been off to a great start for our Corporate Social Responsibility (CSR) Program! Please see below for some of our past and upcoming events. 
Packaging Food for Community FoodBank of New Jersey
Roux New York & New Jersey Offices
Roux personnel teamed with colleagues at Kleinfelder and one of our major oil clients to donate time at the Community FoodBank of New Jersey. In addition to a robust food donation drive over the holidays that brought in thousands of pounds of food for those in need, the local team also shared an afternoon boxing donated goods.
The Community FoodBank of New Jersey (CFBNJ), a member of Feeding America®, is the leading anti-hunger and anti-poverty organization in the state. Last year, they distributed food for over 85 million meals (more than 102 million pounds), 24% of which was fresh produce. Working side-by-side with clients and colleagues during events like this makes being part of a team especially rewarding.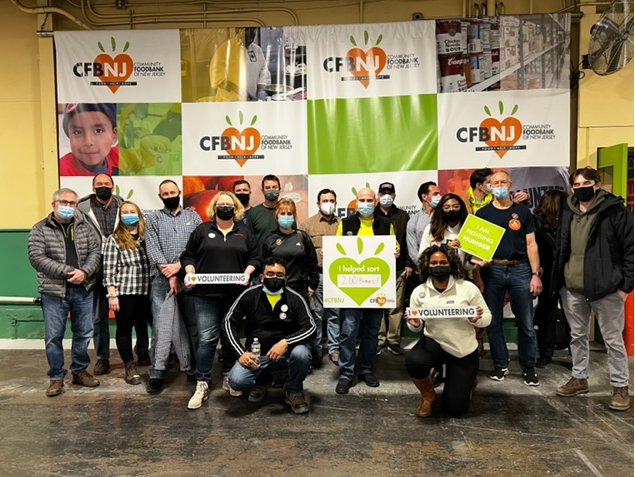 HIKE for Mental Health
Roux Long Beach, California Office
Our Long Beach office's first ever HIKE for Mental Health had a great turn out and beautiful weather, as Roux employees and their families trekked through scenic Southern California mountains and beaches. The HIKE for Mental Health charity allows individuals and groups to host hiking trips in order to benefit research in mental health and outdoor trail conservation. This 501(c)(3) non-profit organization is dedicated to alleviating the suffering of mental illness, directing 100% of their funds to support mental health related research grants, programs for veterans, and more.
Bike MS: Texas MS 150 – Saturday, April 30
Roux Houston, Texas Office

Our Houston, Texas office is partnering with one of our clients to participate in the upcoming MS 150 bike race, a 100-mile race from Austin/Houston to College Station to raise money for MS research and to support those afflicted.
The Bike MS community has raised more money than any other cycling event for any other cause. To date, Bike MS cyclists, volunteers, and donors have raised more than $1.4 billion to stop MS in its tracks, restore what's been lost, and end MS forever.
Please click here or here to support our team's fundraising efforts.