CSR Update: October 2021
Posted on October 28, 2021
Catch up on what our CSR team, from the East to the West Coast, has been up to in the month of October!
26th Annual Somerville 5k Road Race
Our Massachusetts office participated in a 5k in the local area benefitting the Somerville Homeless Coalition, which helps fight homelessness, eviction, and food insecurity in Somerville, MA and beyond. Our MA office participated in this event in 2019 and had a great showing from their office. With the event back on in person this year, they were able to mirror that success!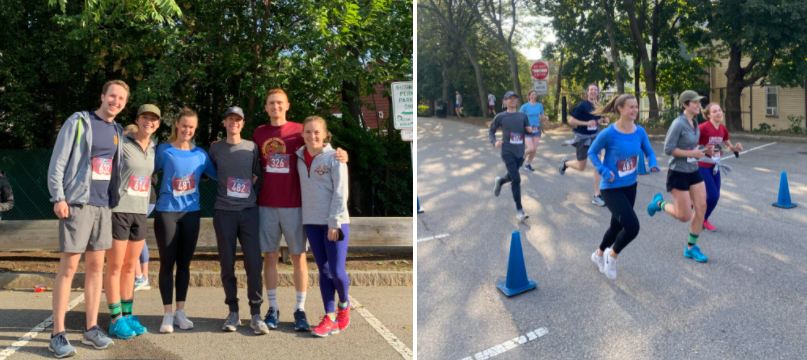 Surfrider Beach Cleanup at Belmont Pier
Our Long Beach, California office participated in Surfrider's beach cleanup at Belmont Pier. They were able to pick up 5 pounds of trash and found some wacky items like reflective bike lights and an old windshield wiper. Through this event, participants were able to maintain the condition of the beach.
The Surfrider Foundation is a non-profit environmental organization dedicated to the protection and enjoyment of the world's oceans, waves, and beaches, for all people, through a powerful activist network. The Long Beach Chapter of Surfrider Foundation has been active since 1996.
Surfrider Beach Cleanup at Belmont Pier
Cornhole Fundraiser 2.0  
Our Massachusetts office also held their second cornhole fundraiser of the year, after the success of their event earlier this year. Teams pay to participate in the tournament and the winning team gets to decide where to donate the money raised.
The winning team elected to donate funds to the Greater Boston Food Bank, an organization that our staff has been involved with over the past few years. This organization provides healthy food and resources to people in need in Eastern Massachusetts.