CSR Spotlight: Forest Preserve Restoration Workday
Posted on November 22, 2017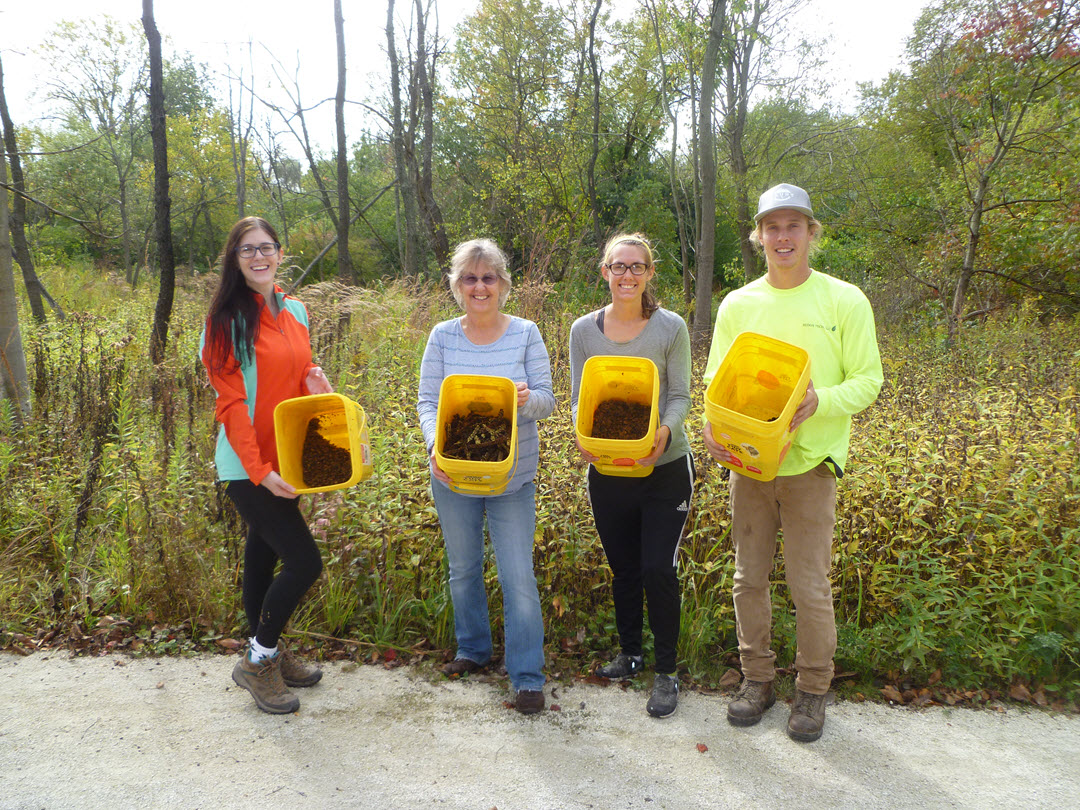 Members of Roux's Oak Brook, Illinois office took part in an office volunteer workday at a local wildlife center and forest preserve. Native seed collection and invasive species removal were conducted along trails at the Willowbrook Wildlife Center, a wildlife rehabilitation center near the Roux Oak Brook office. The Center is home to a butterfly garden along with many nature trails and outdoor exhibits. In addition, the Wildlife Center helps to rehabilitate and release (when possible) injured or abandoned wildlife. Many of our Illinois employees utilize the local forest preserves for recreation.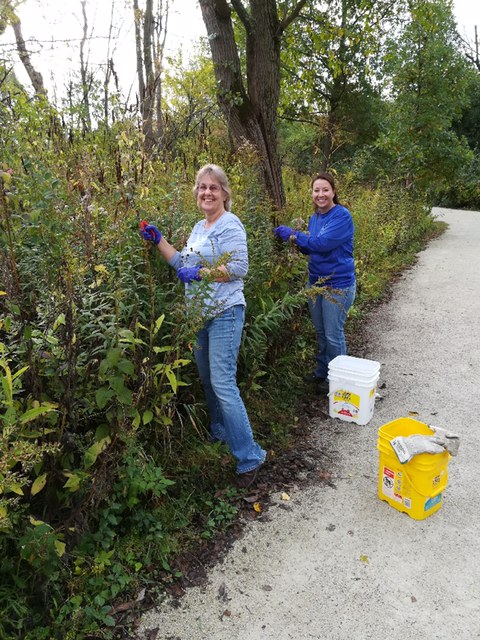 The native species seed collection included wild bergamot, wingstem, sweet black-eyed susan, and giant hyssop. The collected seeds will be used at other DuPage County Forest Preserve (owner of the Wildlife Center) locations to establish and expand the native species populations in more local areas. In the first two photos, our team is collecting the native seed species in buckets, as the Forest Preserve prefers to keep the various seed species separate.
The Roux volunteers also performed brush cutting of invasive species within the area (third photo). "The invasive species removal we conducted was for honeysuckle," said Sarah Bassett, Project Engineer. "We used large garden shears and gloves, and made sure to do our safe performance self-assessments." Sarah was accompanied by other Roux workday participants, Danielle Petkunas, Sandra Walker, and Christine Pietrzyk.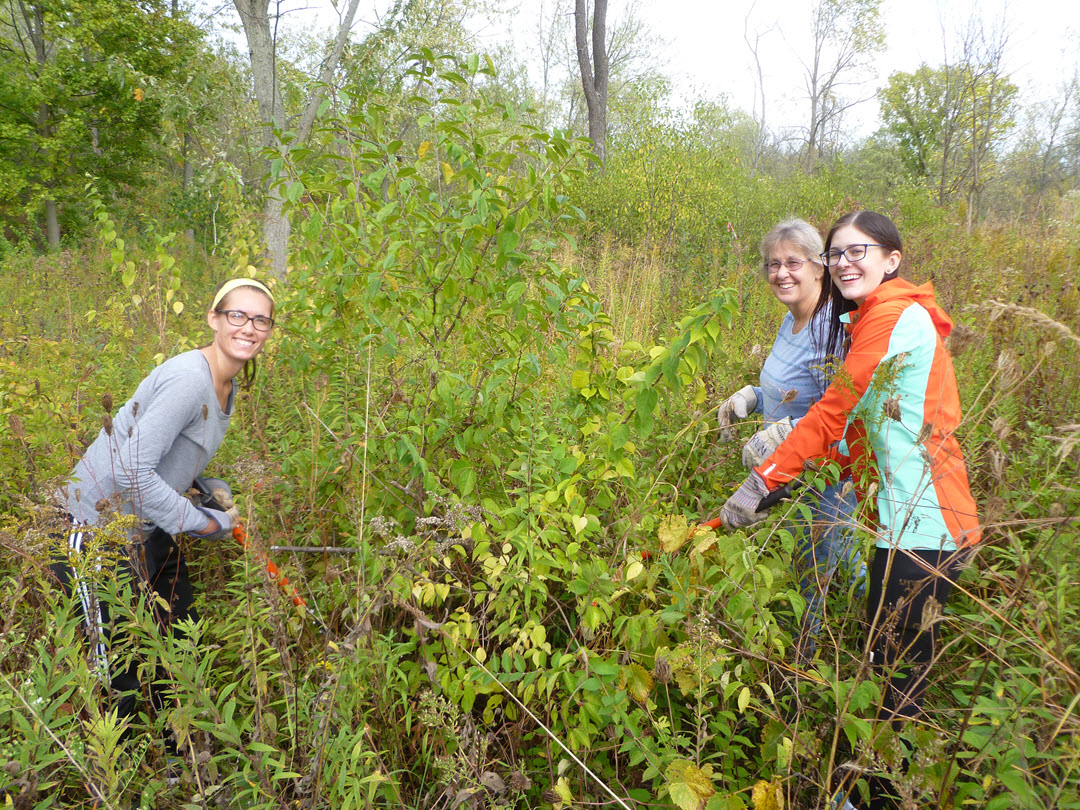 In the past, Roux has donated to the Wildlife Center through their "Adopt an Animal" program. We have adopted three-legged foxes and a woodchuck, and this year we will be adopting a vision-impaired Barred Owl. Keep an eye out for more on the latest workdays, animal adoptions, and conservation efforts from our Oak Brook office.