CSR Spotlight: Coastal Steward Long Island
By Melissa Nau
By now, you've probably heard of the term CSR, or Corporate Social Responsibly. And I'm sure you've heard about a corporation donating money to a charitable organization via some form of media. While Roux Associates does take part in donating and raising money for charities, it's important to remember that those aren't the only ways you can lend a hand to a non-profit. My recent CSR experience led me to supporting the efforts of Coastal Steward Long Island (CSLI), a non-profit local to Roux's headquarters, whose goals include promoting marine education, preserving our beaches, and restoring shellfish populations. Since CSLI has three programs, there's a lot of room for Roux to help while ensuring we're not doing the same task over and over. And for me personally, even beyond the three programs, I gained invaluable work experience through partnering with CSLI that would have never been possible without volunteering.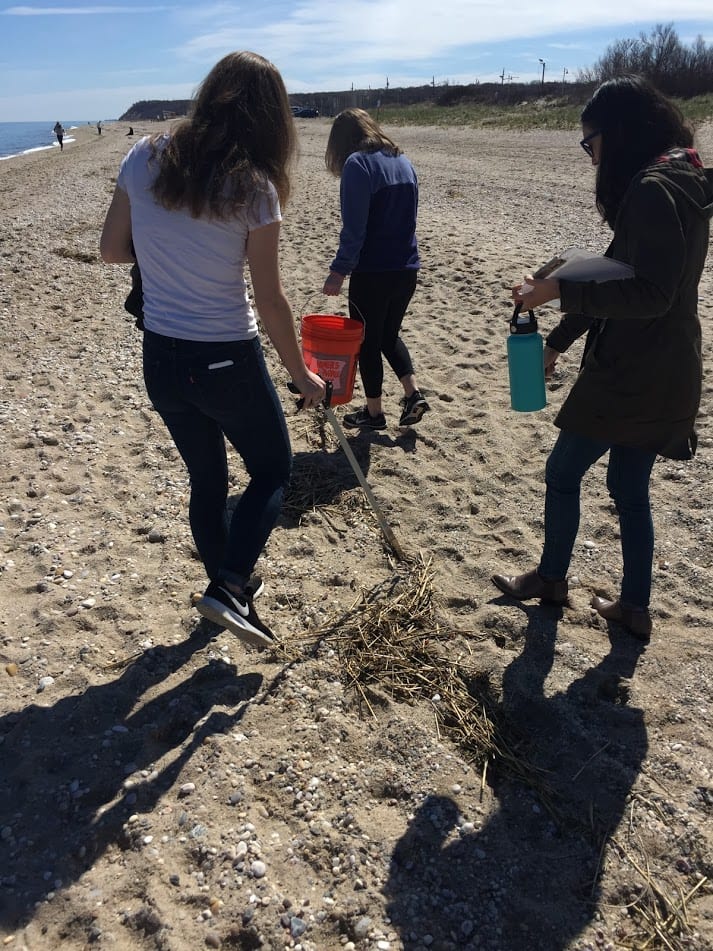 It seems obvious why companies support charitable organizations: it makes them look good. And on an individual basis: it makes you feel good. But there's so much more to it than that. My personal CSLI mission covers three goals: to help the environment, other people, and the organization as a whole.
An environmental consulting firm supporting an environmental conservation group seems like a perfect fit—and it turned out to be my perfect fit too. I love the beach; I've lived ten minutes from one for my entire life. If I had never heard of CSLI, I would have undoubtedly gone to the beach every weekend this summer anyway, so it's doubly motivating and rewarding to be spending time in the setting I love while working to protect it. When I see a piece of trash on a beach, my first instinct would always be to pick it up. Now, I've applied that impulse to a cause, all while soaking up the sun and still making time to relax in a setting I'm proud to call home.
Networking has been a huge part of my experience, whether I'm telling random beachgoers about today's cleanup, promoting the organization online, or getting friends and colleagues directly involved. CSLI allows for "helping others" by not only introducing them to a worthy cause that aligns with their personal interests, but by helping teachers and students engage in their education programs.
In cooperation with the Town of Brookhaven, CSLI offers marine education programs at the Marine Environmental Stewardship Center in Mount Sinai. The center—a homey, two-level marine haven right on the beach—contains fish tanks, touch-screen games, interactive displays, books, and high-tech microscopes. Through field trips to the center that Roux helps support, CSLI teaches many different programs including collecting and identifying organisms in the salt marsh, analyzing microscopic plankton (using the microscopes), and much more, covering a wide variety of age groups.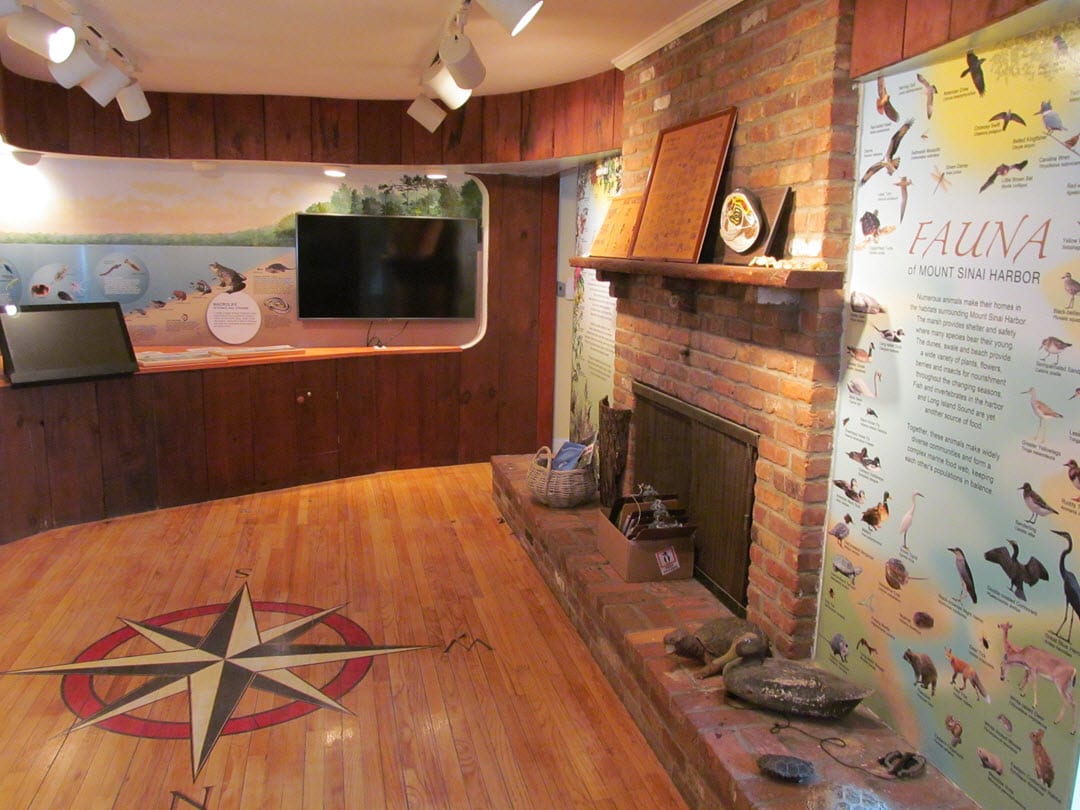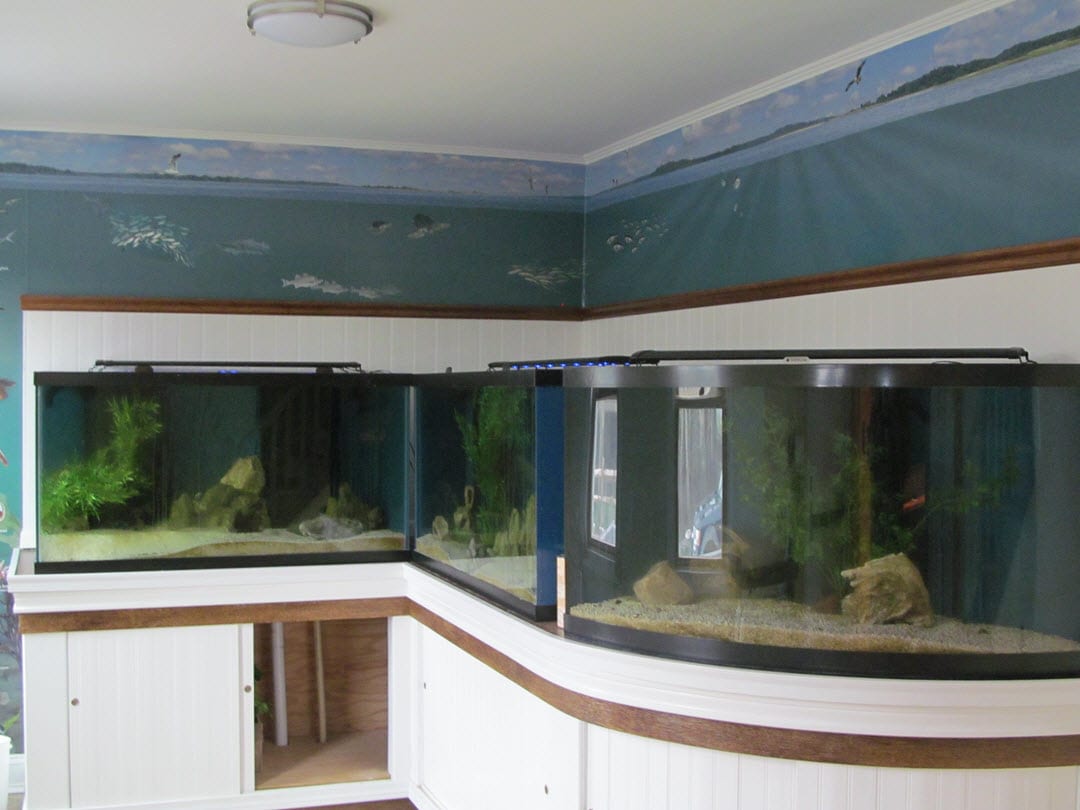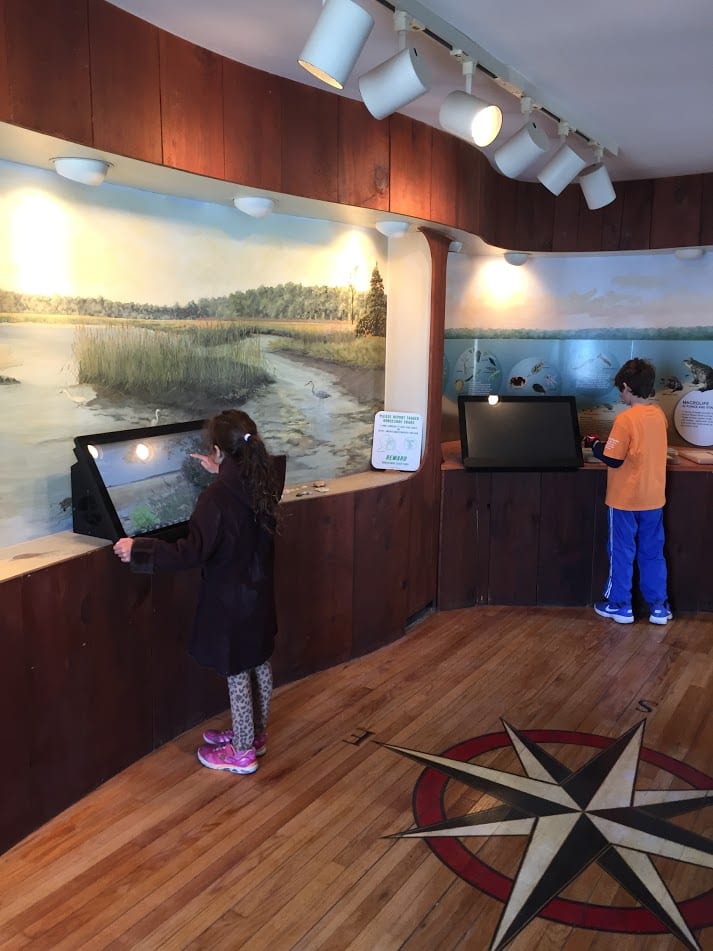 In promoting CSLI's education programs, I made a point to tell some Long Island teachers about these exciting opportunities. Thanks to this networking, I successfully set up a school field trip to the center for the special education class in my high school—benefiting the students, the teachers, and the CSLI board members, who are always looking for chances to share their knowledge and resources. In my high school, marine biology was always the first elective to fill up because of the high volume of student interest, so it's inspiring to know CSLI gives students an opportunity I always wanted but didn't get to experience.
My networking experience also extends to the CSLI board. Two of my colleagues are members of the board: Nathan Epler, Ph.D. who works as a Principal Hydrogeologist at Roux, and Spencer Saraf, a recent Marine Toxicology graduate student at Stony Brook University and newest board member. Spencer described her experience on the board thus far as an extremely rewarding experience. She shared, "[Being a board member] has given me the opportunity to apply my marine science background and make steps towards restoring our oceans. I am looking forward to watching this program grow and develop, so that we can reach more of Long Island through education and restoration."
Board member Ashly Carabetta is another Stony Brook graduate who I've developed a close working relationship with in coordinating events, press releases, flyers, and more. Having helped to establish an intelligent, tight-knit group of professionals in the field of science has not only allowed me to meet and work with great people, but it has created a larger network of like-minded individuals who share a zeal for the same cause. "I love being on the CSLI board. The field of marine conservation is driven by passionate people, so we're willing to do a lot for very little," said Ashly. "It feels good to be a part of a greater good. And for someone like me who is just starting out in her career, it's nice to know my voice will be heard and that I'm making a difference."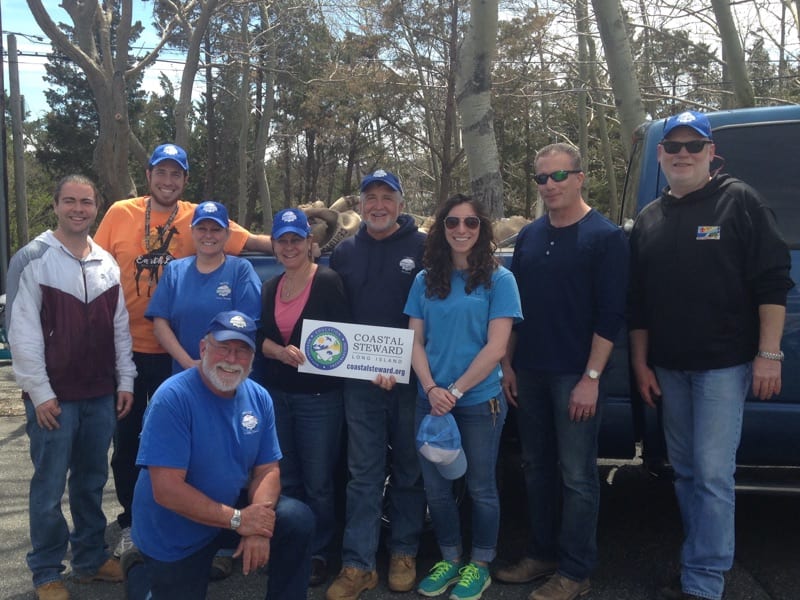 Some of CSLI's board members, including Nathan Epler (second from right)
and Ashly Carabetta (third from right)
Unbeknownst to me, this CSR effort also taught me about the art of negotiation and allowed me to be part of rebranding the organization. After much required communication and collaboration between veteran and new team members, we collectively decided to rebrand the CSLI name, logo, and website. As a young professional in marketing, being included in the rebranding dialogue was alluring, knowing my opinions played a part in the final decision. This was great practice for any type of business meeting or lunch: discussing possibilities, sharing new ideas, and controlling the dialogue to stay focused and give all proposals a fighting chance. It was intriguing to witness the complete overhaul of the brand from a marketing perspective—there's a multitude of factors to consider, which I'll now keep in mind moving forward in developing my own career's brand.
On top of cleaning beaches, helping others network, setting up field trips, and taking part in the rebranding efforts, my favorite part of the CSLI experience was experimenting with new platforms of work. I was challenged to develop my graphic design skills in creating posters for events like CSLI's Earth Day Beach Cleanup and for showcasing their education programs, which is not one of my usual work tasks. In addition, I assisted in restructuring, revamping, and leading the team in creating a new website. While I've had years of web development experience under my belt, I never thought I would have the opportunity to start fresh while utilizing my previous experience. I was entrusted to create new content, speak with technical support personnel, continue to preserve branding consistency and appealing design, all while publishing the site within a narrow time frame. Aiding in the creation of the CSLI website in just a few weeks is something I never thought was possible. The experience I gained while making a functional site that advertises a great cause is truly invaluable, and never would have been possible without volunteering.
It's essential to realize that donating time is one of the most valued things to a non-profit organization, which nearly all of us can do. If you think of charity and picture spooning food onto a plate in a soup kitchen, jump on Google and see what types of volunteering opportunities are in your area. There are tons of organizations out there—the trick is just finding one that means something to you. Regardless of whether your job is directly involved in your charitable activities, you could still build solid business relationships and gain unique work experiences that satisfy both your interests and your resume. Volunteering for a charitable organization (aka engaging in Corporate Social Responsibility) was one of the most rewarding things I've done in my past year at Roux, and I look forward to my continued involvement with Coastal Steward Long Island for years to come.
If you'd like to learn more and help support this organization, click the links to read about CSLI, their marine education programs, and their upcoming beach cleanup with Fabien Cousteau this Saturday (May 20, 2017). We'd love to see you there!