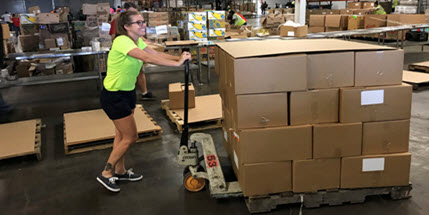 CSR Spotlight: Community Action Volunteer Day
Roux's Bryanna Danyluk of our Somerset, NJ office volunteered at NAIOP New Jersey Community Action Day at the Community FoodBank of New Jersey in Hillside. Bryanna helped over 120 fellow volunteers to sort and pack 504 boxes of donations during the day's morning shift. The Community FoodBank of New Jersey fights hunger and poverty by assisting those in need and seeking long-term solutions. Read the full story here.
Careers with Roux
Our best product is the smart and creative thinking that we provide to our clients every day. We continually challenge our professionals with new opportunities in a supportive, healthy, sustainable, and safe environment. We will always make room for and welcome talented and motivated engineers, scientists, and support personnel with backgrounds in earth sciences, as well as civil, chemical, and environmental engineering.