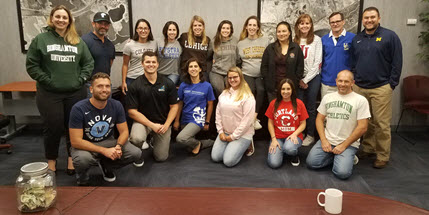 CSR Spotlight: STEM in the Classroom
Roux's New York headquarters hosted a fundraiser to support STEM in the classroom. The office collected donations for different platforms on DonorsChoose.org, which provides a forum for teachers to receive funding for various classroom experiences. In addition to donating, employees wore clothes from their colleges to show off their school spirit and celebrate Science, Technology, Engineering, and Mathematics education. Read the full story here. 
Careers with Roux
Our best product is the smart and creative thinking that we provide to our clients every day. We continually challenge our professionals with new opportunities in a supportive, healthy, sustainable, and safe environment. We will always make room for and welcome talented and motivated engineers, scientists, and support personnel with backgrounds in earth sciences, as well as civil, chemical, and environmental engineering.