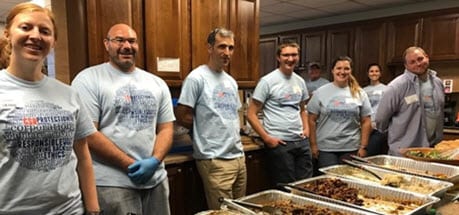 CSR Spotlight: Ronald McDonald House
Volunteers from Roux Associates' Southern New Jersey office brought in dinner to serve the guests of the Philadelphia Ronald McDonald House. The Philadelphia Ronald McDonald House strives to ease the daily burdens faced by families of sick children so that they can focus on the well-being of their child and their family. There are now over 365 Houses in 43 countries worldwide, including two locations in Philadelphia. Read the full story here. 
Careers with roux
Our best product is the smart and creative thinking that we provide to our clients every day. We continually challenge our professionals with new opportunities in a supportive, healthy, sustainable, and safe environment. We will always make room for and welcome talented and motivated engineers, scientists, and support personnel with backgrounds in earth sciences, as well as civil, chemical, and environmental engineering.