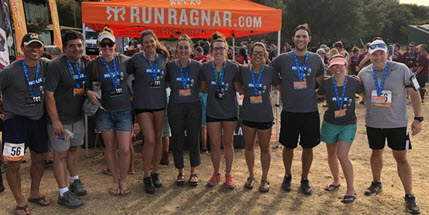 CSR Spotlight: Napa Valley Ragnar 2018
Determined runners from several of our Roux offices gathered in San Francisco to race the 2018 Napa Valley Ragnar. The Ragnar race is a ~200 mile relay that begins in San Francisco Friday, runs through the night, and finishes in Napa Valley Saturday as each runner takes on multiple legs of the relay. Ragnar raised over $2.3MM last year, and the Roux team contributed to their causes by overcoming adversity. Read the full story here.
Careers with Roux
Our best product is the smart and creative thinking that we provide to our clients every day. We continually challenge our professionals with new opportunities in a supportive, healthy, sustainable, and safe environment. We will always make room for and welcome talented and motivated engineers, scientists, and support personnel with backgrounds in earth sciences, as well as civil, chemical, and environmental engineering.