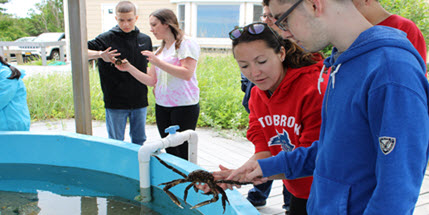 CSR Spotlight: CSLI Field Trip
Thanks to Roux's support, the Deer Park High School Life Skills class participated in a Coastal Steward Long Island (CSLI) field trip for the second year in a row. CSLI is dedicated to restoring and preserving Long Island's coastline through education, raising public awareness, and community action. Students received the opportunity to catch fish with nets, examine marine life up close in touch tanks, sort shellfish, and much more. Read the full story here.
Careers with roux
Our best product is the smart and creative thinking that we provide to our clients every day. We continually challenge our professionals with new opportunities in a supportive, healthy, sustainable, and safe environment. We will always make room for and welcome talented and motivated engineers, scientists, and support personnel with backgrounds in earth sciences, as well as civil, chemical, and environmental engineering.