Economic & Complex Analytics (ECA)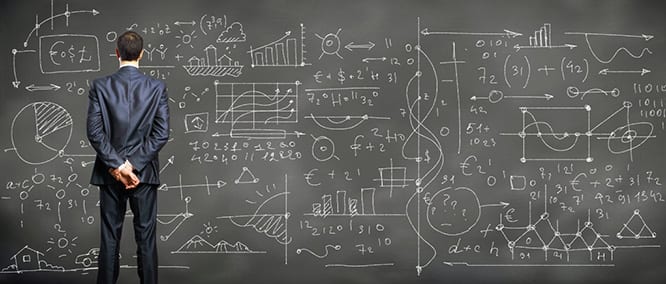 Roux Associates' Economic & Complex Analytics (ECA) team is nationally recognized for its expertise in helping clients evaluate the legal, scientific, and financial risks associated with environmental, mass tort, and product liability litigation.
Our ECA professionals provide strategic consulting and expert services that assist clients identify, quantify, forecast, and mitigate current and emerging environmental and product liability risks. Our collective expertise has been leveraged in complex insurance coverage disputes, arbitrations, Securities and Exchange Commission (SEC) reserve disclosures, financial due diligence, bankruptcy reorganizations, underlying claim evaluations, and public policy initiatives. ECA experts have analyzed a diverse set of environmental and product liability risks, including asbestos, benzene, talc, perfluorooctanoic acid (PFOA), polychlorinated biphenyls (PCBs), diacetyl, silica, isocyanate, pharmaceutical and medical devices, water contamination, sports-related head trauma, tobacco litigation, and various other forms of environmental toxins and deleterious substances. Overall, our analysts work to reduce risks and establish a safe, stable future for our clients.
Areas of Expertise
Asbestos & Asbestos Bankruptcy

Insurance Coverage/Allocation

SEC Financial Reporting

Insurer Claims Forecasting & Reserving

Pharmaceuticals & Medical Devices

Economic Loss & Damage Estimation

Due Diligence for Mergers & Acquisitions (M&A)

Environmental Pollution

Public Policy Analytics
Related Services/Tools
Microsimulation Modeling

Decision Analysis

Applied Economics

Statistical Analysis

Financial Modeling

Forecasting & Predictive Modeling

Claim File Audit & Reviews
Expert Opinion Topics

Forecasting future incidence of latent disease, associated claims, and expenditures for litigation management, insurance reserving, SEC financial reporting disclosures, and bankruptcy reorganization

Insurance allocation of environmental and product-related losses in coverage disputes, coverage-in-place negotiations, excess policy buyouts, SEC financial reporting disclosures, and bankruptcy reorganization

Expert report and testimony for analysis related to asbestos bankruptcy trust exposures and recoveries

Establishing auditing procedures and claim file reviews of underlying cases to measure accuracy and reasonableness

Long-term discounted cash flow modeling to measure liquidity and solvency risks for distressed companies and asbestos bankruptcy trusts

Strategic analysis of litigation tactics and associated costs relating to mass torts

Contingent liability forecasting for environmental damages

Economic valuation of loss associated with personal injury and wrongful death cases

Tort reform and legislative analysis and testimony