Marc Scarcella to Speak at DRI Asbestos Medicine Seminar
Posted on November 05, 2018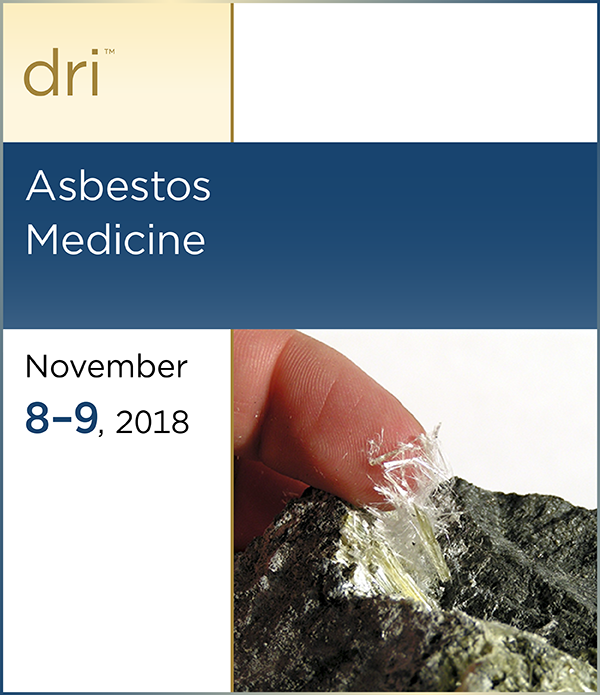 Thursday, November 8 – Friday, November 9 Austin, Texas is the site of this year's DRI Asbestos Medicine Seminar, bringing the finest litigators and experts in medicine and science together for an insightful and interactive conference. Attendees will develop business through networking receptions and depart with invaluable information about asbestos and talc litigation.
On Thursday afternoon, Roux's Marc Scarcella, Principal and Economic & Complex Analytics (ECA) Practice Leader, will speak as part of a session entitled "Asbestos Bankruptcy Trust Allocation: Leveraging Alternative Exposures to Bankrupt Products at Deposition, Settlement, and Trial." This session will provide an overview of the historical evidence that exists about the bankrupt asbestos defendants and how that evidence can be leveraged in today's asbestos cases, as well as a description of the current resources available to defense attorneys to establish alternative exposures from complaint to trial.
For more information, please click here or view the conference schedule here.