CSR Spotlight: Planting Justice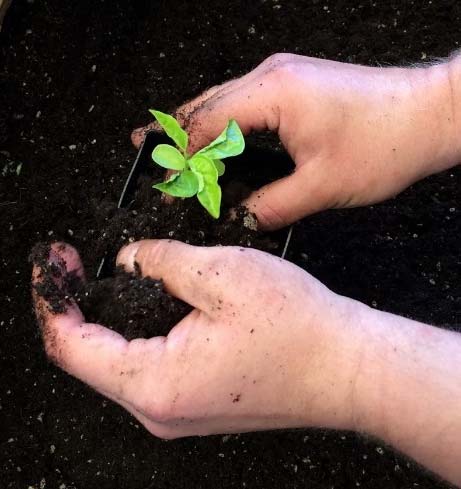 Planting Justice is an Oakland-based charity that is simultaneously working toward food justice, economic justice, social justice, and environmental justice by building community gardens throughout the Bay Area and creating green jobs with living wages in low income neighborhoods. These community gardens are used to grow fresh, nutritious, organic produce for the community and teach gardening skills to anyone who wants to get involved. To date, they have built over 400 edible permaculture gardens in the Bay Area.
Their Rolling River Nursery in East Oakland is where they grow many of their starter plants which are distributed to the community gardens or are sold to help fund their operations. In May of 2017, volunteers from Roux Associates' Oakland office gathered at the Rolling River Nursery to help them prepare for the summer growing season by transplanting a variety of seedlings, rooted stem cuttings, and starting new plant propagations from stem and cactus cuttings.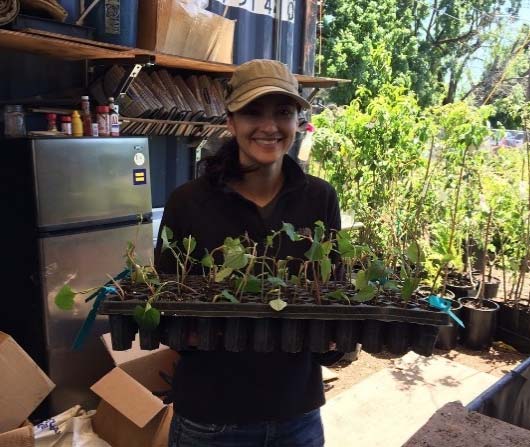 We were guided by an enthusiastic garden-guru named Joe who was eager to teach us about the many plants they grow at the nursery. He also taught us numerous gardening skills including how to graft fruit trees to maximize fruit production. Volunteering at Planting Justice was a rewarding experience and provided a great team-building opportunity for our office. Planting Justice is doing wonderful things for our community and we look forward to future CSR events with them.