CSR Spotlight: CSLI Field Trip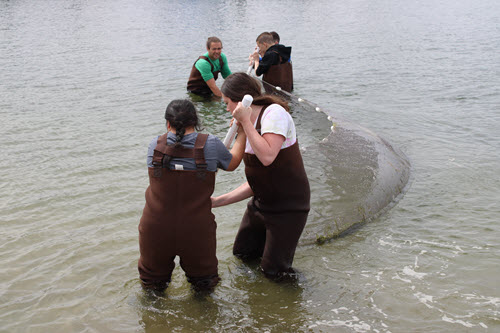 For the second year in a row, Coastal Steward Long Island (CSLI) hosted a field trip with Deer Park High School's Life Skills class, made possible by Roux's donations. This year, the class was split into two groups who went on field trips Friday, June 8th and Monday, June 11th to offer the students more hands-on learning and one-on-one time with CSLI's marine educators in Mt. Sinai.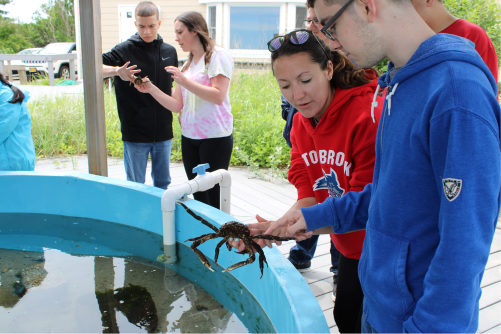 Monday's field trip began with students volunteering to don rubber waders and cast seine nets in the harbor, where they caught shrimp, fish, and hermit crabs while encountering some horseshoe crabs in their natural habitat. The three marine educators showed the students around the Marine Environmental Stewardship Center, where they examined marine life up close in touch tanks, watched an educational video about Mt. Sinai's geography, and were free to observe the indoor tanks and play touch-screen games.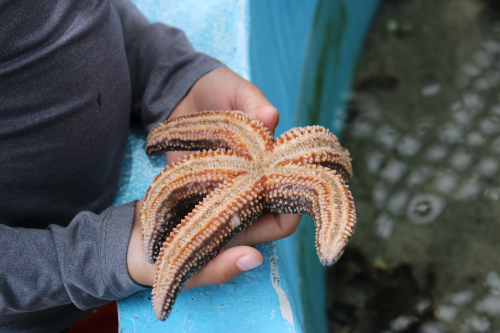 After lunch, the students saw deer and rabbits on the nearby nature walk, and ventured to the Shellfish Hatchery to learn about how CSLI's shellfish restoration program grows and plants oysters. Before returning home, students and teachers spent some leisure time on the beach. Click here to read the full story, see more photos, and find out how to book your own field trip with CSLI.