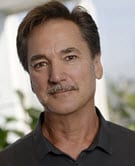 Anthony C. "Tony" Ward, P.G.
Principal Geologist
Anthony C. "Tony" Ward, P.G. is an experienced California Professional Geologist and joined Roux in August 2015 as a new Principal to our Los Angeles office.
Tony has 34 years of experience in the environmental and water-supply fields, serving in technical, client leadership, and management roles.  His experience ranges from groundwater resource development in large basins, soil and groundwater contamination characterization and remediation of diverse and complex industrial facilities, high-level agency negotiations, property redevelopment, and landfill characterizations and redevelopment.
Tony's diverse and extensive experience in applied hydrogeology, along with his many years of experience in advocating and negotiating positions on behalf of the regulated community, have been applied in directing the performance of projects and services including Comprehensive Environmental Response Compensation and Liability Act (CERCLA) potentially responsible party (PRP) strategy development, Remedial Investigation/Feasibility Study (RI/FS) services, and as project coordinator; Resource Conservation and Recovery Act (RCRA) Part B Permit preparation, closure and post-closure plan development and RCRA corrective action planning, negotiating, and implementation; environmental due diligence for mergers and acquisitions; global compliance audit programs; landfill studies; California Environmental Quality Act (CEQA) and public participation; California School Property Evaluation and Cleanup; and expert witness testimony and litigation support.
As a Director Emeritus of the Groundwater Resources Association of California (GRA), which he co-founded in 1992, Tony is very familiar with evolving groundwater and environmental issues faced by the regulated community.
Click below to view Tony's Professional Profile:
Anthony Ward – Professional Profile