For 25 years, the New York League of Conservation Voters Education Fund (NYLCVEF) has been dedicated to educating, engaging, and empowering New Yorkers to effectively advocate for the environment. Roux proudly supports the NYLCVEF as part of our corporate social responsibility program, allowing our firm to share in their goals of environmental advocacy and preservation.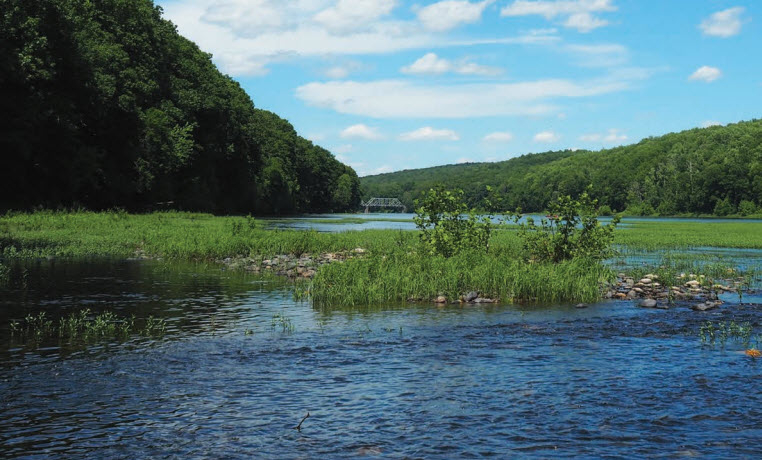 Since last year, the NYLCVEF has participated in the Delaware River Watershed Initiative (DRWI). This initiative entails the conservation of the Delaware River Watershed, which nearly 15 million people rely on for clean drinking water from its reservoirs, along with farming, forestry, tourism, and recreation along the river and its tributaries. About half of those 15 million citizens live in New York City and northern New Jersey. More than 50 organizations have taken part in the DRWI, aligning their efforts to improve and protect the land and water quality of the delicate and diverse ecosystems that comprise the watershed.
The NYLCVEF in partnership with Simon Gruber of the CUNY Institute for Sustainable Cities published "Spread it Out, Slow it Down, and Soak it In: Using Green Infrastructure in the Delaware River Watershed," outlining the economic, social, and environmental benefits of green infrastructure (GI) as an approach to managing stormwater in the Delaware River Watershed. The paper provides background research on GI in the Delaware River Watershed, including recommendations on how to get involved and bring more GI to your community. Read the full paper here.