Habitat for Humanity Build Day
Saturday, September 24 in Bellport, NY
Roux will be sponsoring a Build Day for Habitat for Humanity of Suffolk County. Since 1988, Habitat Suffolk has empowered hundreds of families to achieve their dreams of homeownership through their affordable homeownership program. Habitat Suffolk's goal is to build an average of 10-12 houses annually, building for as long as needed to make sure every family in Suffolk County has a simple, decent, and affordable place to live and call home. Roux volunteers from our Islandia, New York office will be participating in this event, and all are welcome to attend. Click here to join us and learn more about the cause.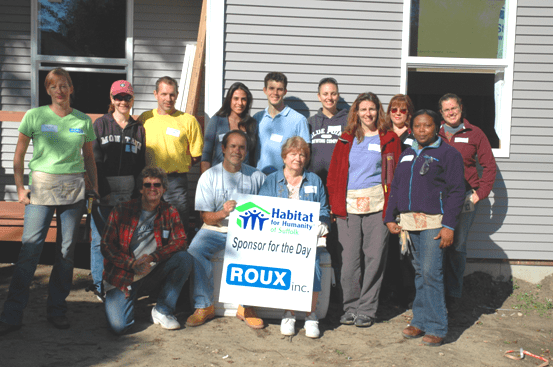 Some of Roux's volunteers at a past Habitat for Humanity Build Day
Roux's New Jersey office will pedal toward a world free of MS in this year's City to Shore Ride. The Bike MS series is the largest fundraising bike event in the world. This two-day ride features route options for all cycling abilities from 25-180 miles, taking riders through the flat terrain and back roads of South Jersey to the blueberry fields of Hammonton. The 7,000 participants will end up in Ocean City, NJ welcomed by cheering volunteers. Click
here
to register for the event and learn more about Bike MS.