Roux's Year in Review 2017
Posted on January 05, 2018
This year has been another successful year for Roux Associates. We'd like to thank all of our clients for contributing to our firm's growth and progress. To wrap up 2017, we would like to highlight a few of our projects from several of our practice areas—projects that stand out and represent the Roux team's hard work and ingenuity. Check out our Year in Review below: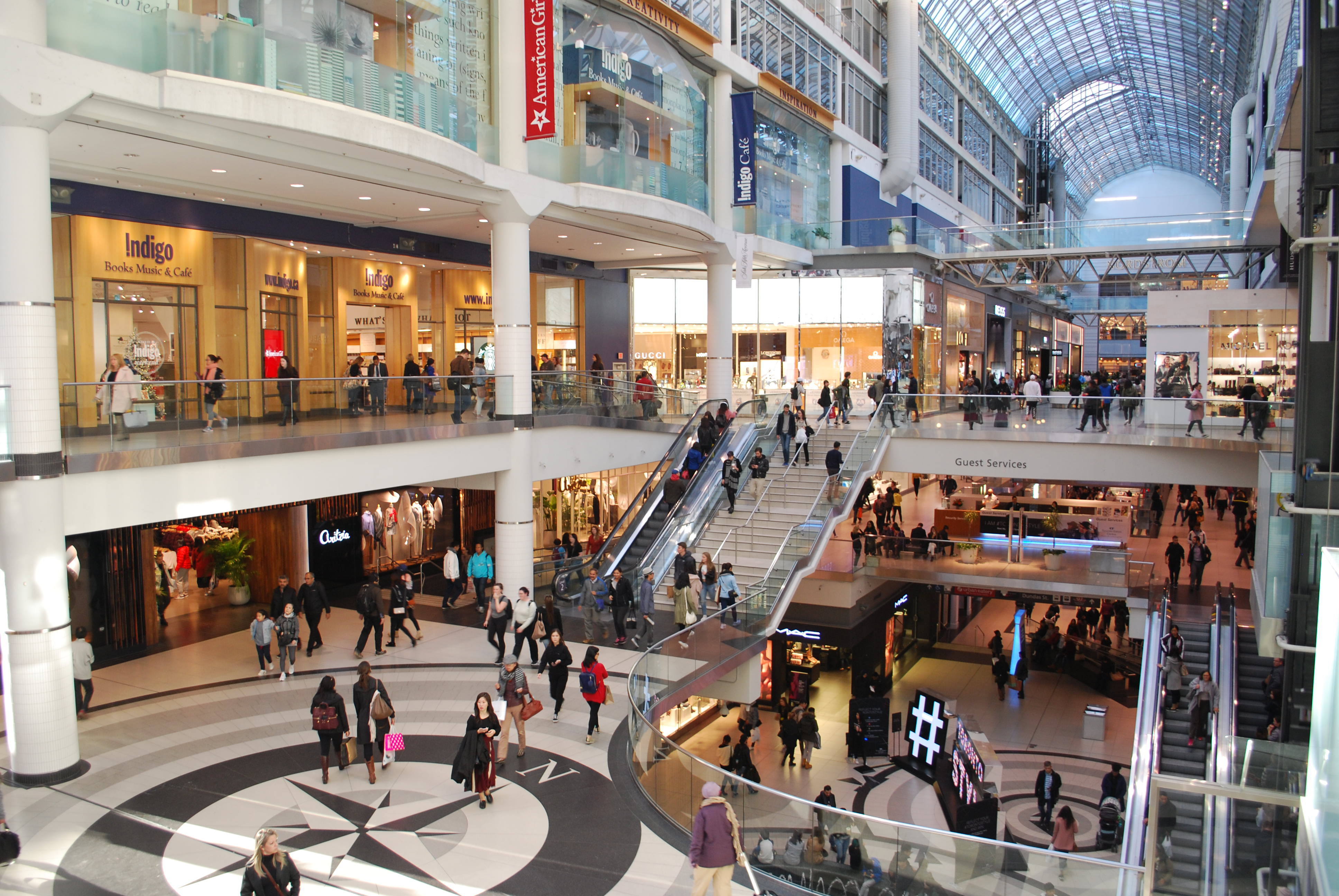 "Megamall" Redevelopment Project
New York 

One of our largest Brownfields sites is an 85-acre commercial site that is currently undergoing a 445,000-square foot (SF) expansion project, transforming a mall into a 1.6-million SF "megamall." Additional restaurants and retail stores are included in the expansion plans. The mall expansion Site is enrolled in the New York City Office of Environmental Remediation's Voluntary Cleanup Program (VCP).
Roux completed a Phase II Environmental Site Assessment and Remedial Investigation. We also prepared two Remedial Action Work Plans (RAWPs) for the Site and are responsible for overseeing all excavation, soil disposal and manifesting, and community air monitoring. As part of the RAWP, we have designed and will oversee the installations of vapor barrier systems and active sub-slab depressurization systems to mitigate organic vapors and methane.
Solar Field Development on Brownfield Site
New Jersey

Nearly 20 years after Roux Associates completed remediation, a defunct industrial site found new life as a solar field. Due to the small size and an undesirable location, the property had little redevelopment potential and sat underutilized for almost two decades. As part of an aggressive sustainability program, a neighboring business is seeking to source 40% of their electricity from renewable sources by the year 2020. In order to help meet this goal, the remediated industrial property was purchased specifically for the purpose of developing a solar field.
Roux was retained by the original responsible party and the solar developer to provide environmental support for the project. We provided due diligence activities to support acquisition of project financing, and support both the buyer and seller with the transfer of permits and institutional controls. Additionally, we provided wetlands and ecological surveys to help maximize the number of solar panels that could be installed, determined regulatory needs, and obtained the requisite coastal zone permit for the work. Roux also implemented ongoing construction and maintenance support for the Site to ensure the engineering and institutional controls remain protective and continue to comply with regulatory requirements.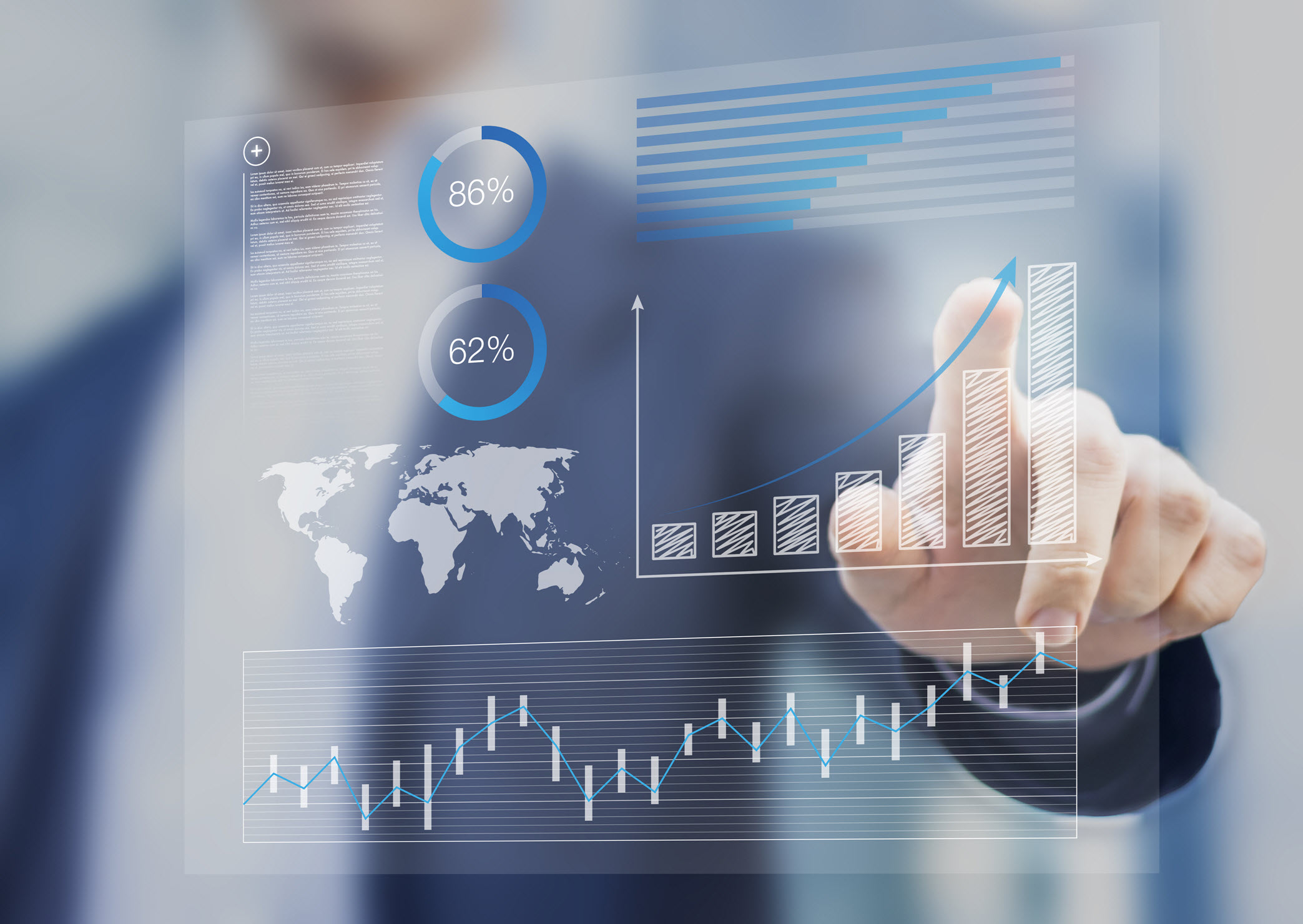 2017 Overview
In the past year, Roux has established a new Economic & Complex Analytics (ECA) practice area. Our ECA professionals identify, quantify, and forecast current and emerging environmental and product liability risks. Within just one year, our ECA team has taken on many high-profile litigation projects—such as providing strategic consulting and expert services to estimate damages in a public water contamination case, involving thousands of claim allegations of residential loss, business interruption, and personal injury damages.
Additional ECA engagements during 2017 included providing strategic consulting and/or expert services regarding asbestos litigation claims, environmental contamination, sports-related head trauma, and coverage disputes regarding damages allocation across various industrial sites. The ECA team also grew its legal auditing services, conducted claim file reviews, engaged in public policy projects, and assessed damages for environmental and product liability litigation in both underlying matters and insurance coverage actions. In 2017, ECA Principals testified in litigation proceedings and were invited to present at industry conferences on topics of asbestos, product liability, environmental contamination, and construction defect damages.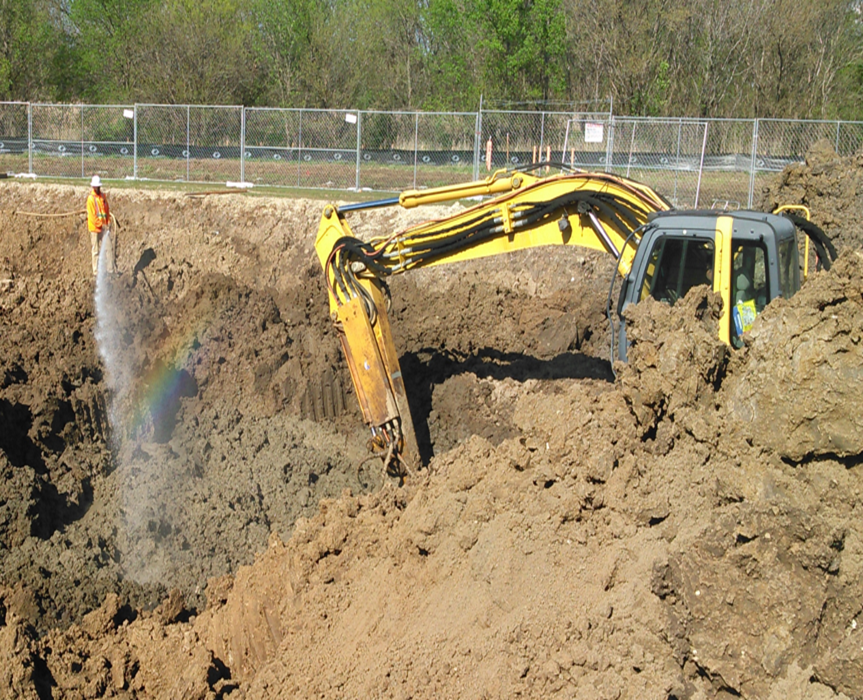 Remediation of 1,1,2 TCA via Soil Blending and Direct Injection
Southeast Kansas
Roux Associates was retained by a railway equipment leasing corporation to remediate chlorinated volatile organic compound (CVOC) contamination at the client's 38-acre rail car maintenance facility, located in southeastern Kansas. CVOCs, mainly 1,1,2 trichloroethane (TCA) and 1,1 dichloroethene (DCE) and their associated breakdown products, were present in soil and groundwater as a result of the historical operation of a process water holding pond. Rail car servicing, cleaning, and painting had been conducted at the Site since 1963. Spent car cleaning liquids were discharged to a five-pond recirculating system equipped with an oil recovery unit. Site investigation activities were initiated in 1986, and the pond system was closed and decommissioned the following year.
Based on the results of an in situ chemical reduction (ISCR) pilot test program, the former pond area was treated using Anaerobic BioChem® (ABC®) and zero valent iron (ZVI) [ABC+]. The former pond area (approximately 20,000 square feet) was treated by removing the upper eight feet of unsaturated overburden to create a work platform. A total of 3,246 gallons of ABC® and 104,105 pounds of ZVI were introduced in the blended area, and 24,280 pounds of ABC+ was injected at 147 Geoprobe® injection points. The combination of soil blending and direct push injection delivery techniques achieved greater than 99 percent contaminant reduction at source area wells.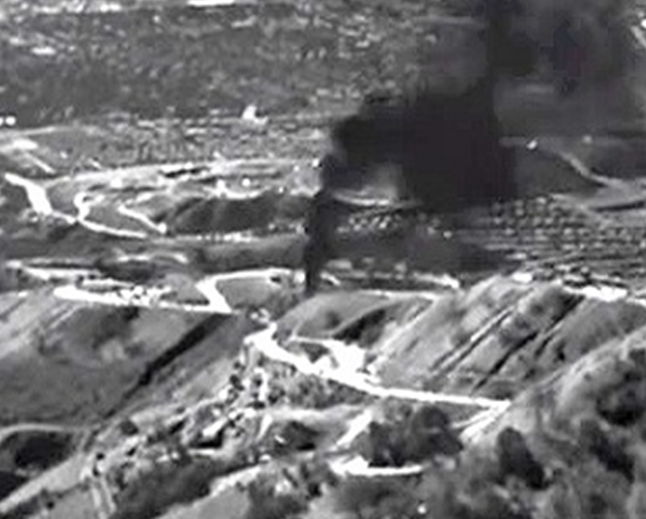 Sempra (SoCal Gas) Natural Gas Leak
Aliso Canyon, California
On October 23, 2015, SoCal Gas discovered a leak at one of its injection and withdrawal wells at its Aliso Canyon natural gas storage facility, located in the northern part of the San Fernando Valley in Los Angeles County. SoCal has operated the Aliso Canyon facility since 1972. The well is more than one mile away from and 1,200 feet above the nearest homes. It is one of more than 100 injection and withdrawal wells at the storage facility. The leak initially released approximately 53 metric tons of methane per hour or a total of 1,300 metric tons per day. The California Air Resources Board (ARB) estimates that the incident resulted in a total emission of almost 100,000 metric tons of methane.
Roux was retained by several layers of the tower of insurance carriers that are based in the US, London, and Bermuda. The total estimated cost of the response is over $1 billion—the majority of the costs were for the temporary relocation of over 8,000 area residents. Roux was retained to review invoices and categorize the costs according to the type of work performed. Due to the size of the claim and volume of documents provided, Roux selected the top 10% of costs for review and extrapolated the analysis over the remaining costs in environmental, legal, and relocation. In particular, Roux focused on the relocation expenses, as those comprised 69% of the costs claimed. In doing so, Roux was able to provide our clients with appropriate due diligence in a cost-effective manner.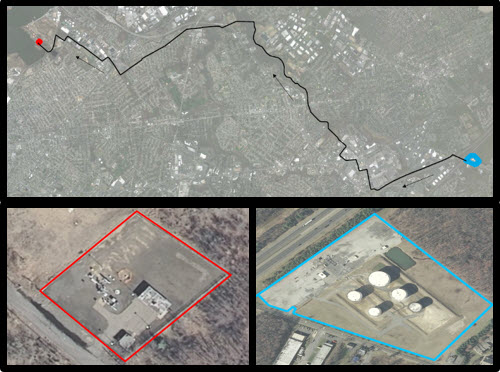 Distribution Asset Assessment & Remediation
New Jersey
Roux Associates investigated three refined petroleum product infrastructure facilities subject to New Jersey's Industrial Site Recovery Act (ISRA) requirements associated with the sale of assets. After completion of a preliminary assessment and subsequent site investigation activities, Roux's Licensed Site Remediation Professional (LSRP) issued unrestricted use final remediation documents providing regulatory closure for the distribution facility and pipeline.
Roux continues to implement investigation and remediation support associated with a gasoline release and subsequent groundwater plume at the petroleum product station. Key site assessment and remediation work for this project includes soil and groundwater characterization, light non-aqueous phase liquid (LNAPL) investigation and recovery system operation, waste disposal support, Spill Compensation and Recovery Act discharge case management, remedial alternatives analysis, remediation design, regulator interfacing, and facility compliance activities.