Welcome Home Jaramillo-Marquez Family
& June 3rd Fun Run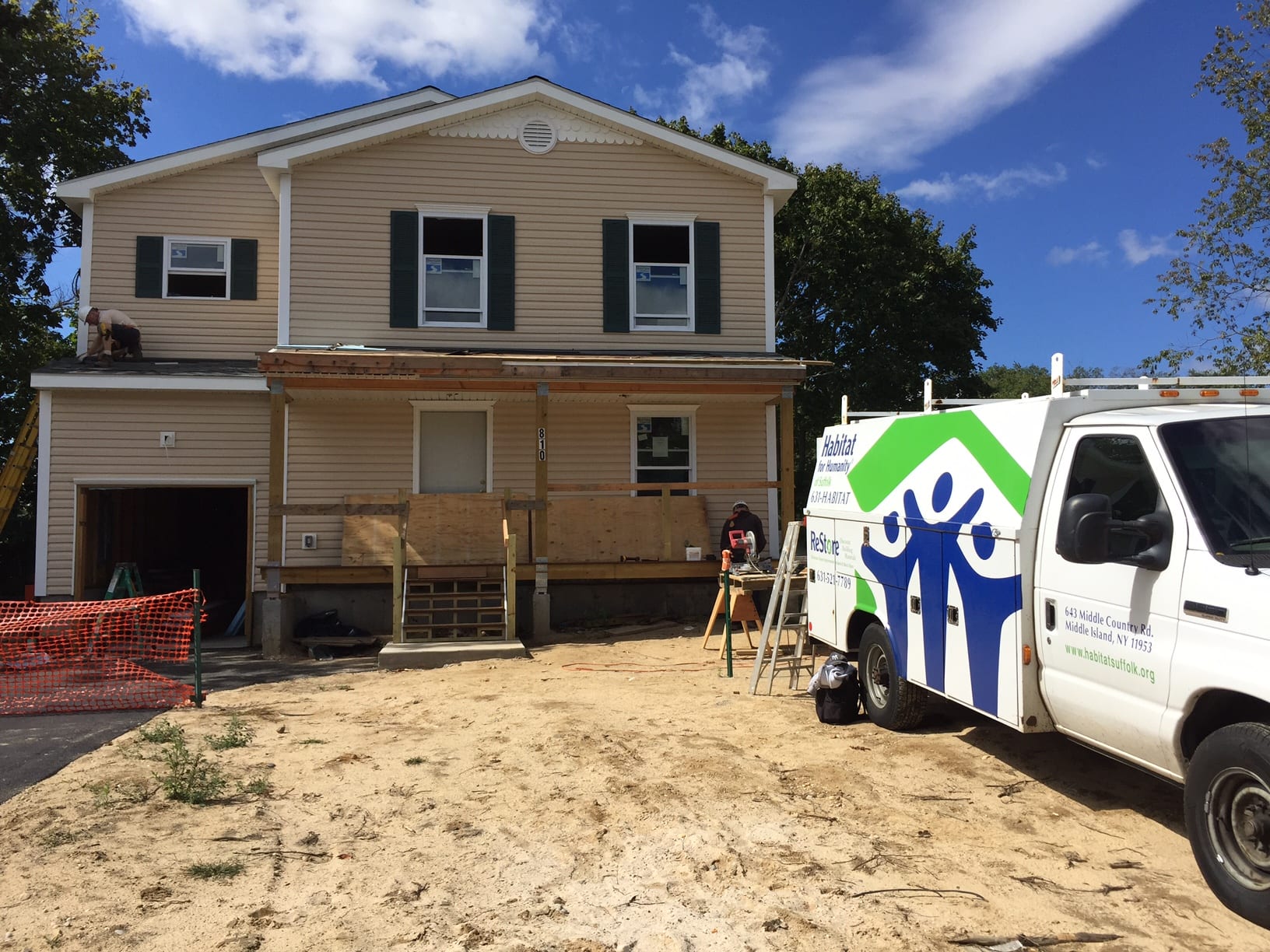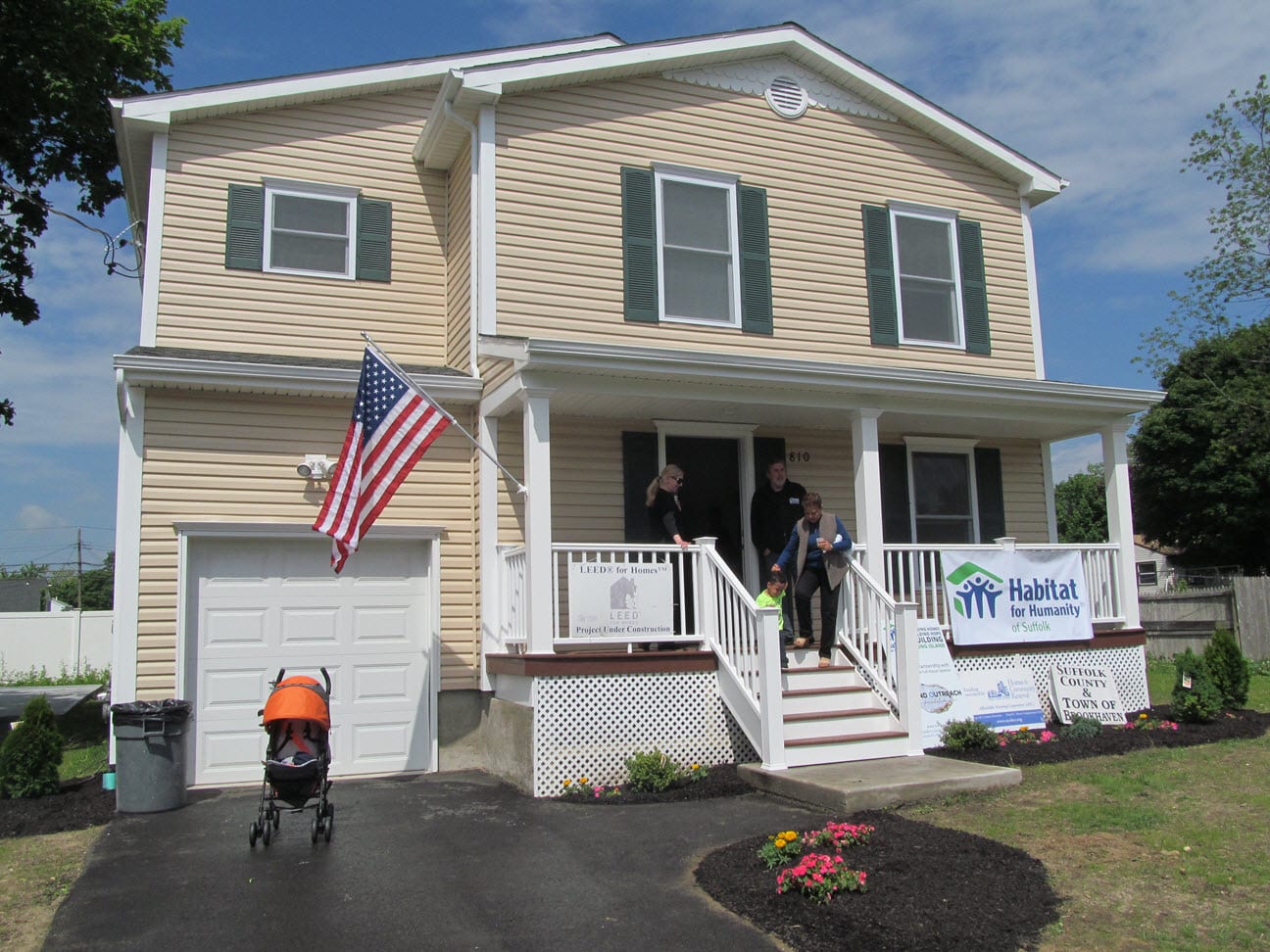 Before (September 2016) and After (June 2017) 
On June 1st, 2017, the Jaramillo-Marquez family was welcomed into their new home in Bellport, New York for the first time. The day was a a milestone not only for the Jaramillo-Marquez family, but for Habitat for Humanity of Suffolk (HFHS), marking their 180th house built since 1988.
William, Diana, and their five children were greeted by Les Scheinfeld, Director of Development at HFHS, the home was blessed by Pastor Joel Perez, and Town of Brookhaven Supervisor Ed Romaine offered the family a warm welcome to their new community. Many members of the Habitat Suffolk team, partners, and sponsors attended to show their support. Roux Associates' New York office had a hand at building William and Diana's new home in September of last year, installing drywall in the upstairs bedrooms.
The Jaramillo-Marquez family previously lived in a two-bedroom apartment. Upon receiving their new house keys for the first time, William and Diana expressed their gratitude for everyone who came out to help build their new home, thanking every participant for making their dreams come true.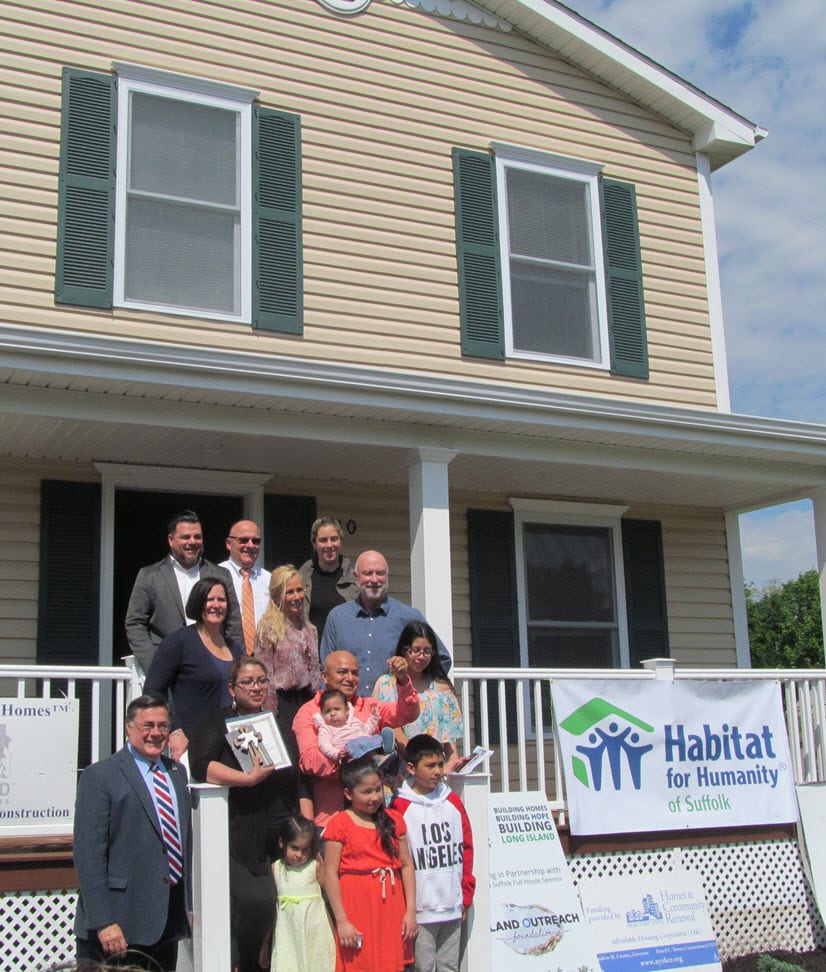 William Jaramillo-Marquez holds up the keys to his new home alongside his family, Ed Romaine, Pastor Joel Perez, and members of HFHS and the Island Outreach Foundation 

Saturday, June 3rd In continuing our CSR efforts, Roux's Logan Township, New Jersey office is participating in a Fun Run, racing to stock Loaves and Fishes food pantry shelves. Loaves and Fishes was started in 2001, and has since grown into a vital endeavor serving more than 12,000 individuals each year, providing three nutritious meals a day for every member of a family for more than one week. Click here for more information and registration.