Litigation Support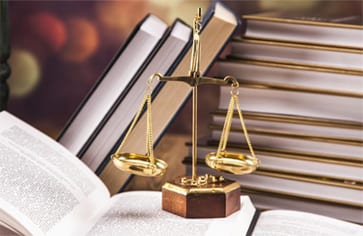 Roux Associates' team of experts has evaluated complex technical issues in dispute during litigation and formulated expert opinions for presentation in reports, depositions, and trials.
Team members have provided expert witness testimony over a broad range of issues including the source and timing of chemical releases, groundwater contaminant fate and transport, the necessity and appropriateness of site cleanup costs, equitable allocation among PRPs, risk assessment, data validity, and compliance of response actions with federal and state regulations.
Client Feedback
"…You and your team are fantastic!…I was complimented on the deposition (good feeling indeed) but you all did the heavy lifting! I could not have been more prepared and I cannot be more grateful. You are tremendous representatives for Roux and consummate professionals."

– Robert Vaughan, Partner, Kim Vaughan Lerner LLP

"I want to thank you and the rest of the team for doing a great job on a very important issue in a very important case. You mastered more facts than many will in a lifetime and really understood the issues, which resulted in thorough, thoughtful, truthful, credible and persuasive testimony. Your team's attention to detail showed, which is key in a case like this. You should all be proud of the work you did on this project. I know my client, the litigation trustee, is very impressed. Thank you for the extraordinary efforts."

– Jeffrey Zeiger, Partner, Kirkland & Ellis LLP
Recent Rulings
Dorrell v. Woodruff Energy Inc.: In a six-hour oral ruling, Superior Court Judge David W. Morgan of Gloucester County rejected the plaintiff's claims that Woodruff Energy was responsible for any spill events after testimony from William Silverstein. The lawsuit, filed in 2011, claimed a Woodruff employee was responsible for discharges of gasoline and kerosene on company property in the 1960s, as well as an overfill of heating oil during the 1990s.
Click here to read more.
---
Sunoco, Inc. (R&M) v. 175-33 Horace Harding Realty Corp.: Judge Seybert ruled in favor of Sin Senh, Principal Hydrogeologist of Roux, who testified on behalf of Sunoco, Inc. (R&M). "Specifically, Senh thoroughly and persuasively testified that...a New Release of contaminant occurred between September 2001 and January 2002. During that time, the Site was under HHR's control." To read full ruling click here.
---
Tronox v. Anadarko Matter: Judge Gropper based his ruling in part on testimony given by Dr. Ram on behalf of Tronox. The judge relied on Dr. Ram's valuation of the environmental liability for cleaning up hundreds of contaminated sites across the U.S., "It is significant that Ram's analysis is the only comprehensive valuation in the vast record of this case of Tronox's environmental liabilities." (see pages 104-111 of Court's ruling). To read full ruling click here.
Expert Opinion Topics:
Determining the source and timing of contaminant releases to soil and groundwater

Chemical fate and transport analysis to determine groundwater migration pathways and receptors

Evaluating whether response actions are substantially consistent with the NCP

Evaluating whether response actions are/were necessary and appropriate

Projecting future response action costs to bring the sites to regulatory closure

Determining equitable cost sharing among PRPs

MGP sites: calculating historical tar production

Fraudulent conveyance evaluation in bankruptcy proceedings: Determining life-cycle cleanup costs for portfolio of contaminated sites

TR-55 analysis of changes in land use and stormwater flows

Evaluating the source and impacts of air pollutants and point source releases

Historical standard-of-care and industry state-of-knowledge

Consultants' compliance with ASTM Standard Practice E1527 during the performance of Phase I environmental site assessments
Related Services/Tools:
2-D and 3-D Data Visualization

Georeferencing current and historical site features to soil & groundwater data

Chemical fingerprinting to identify sources of contamination

Preparing affidavits, declarations, and expert reports

Assisting in document discovery

Assisting in preparing for fact and expert witness depositions

Assisting in preparing for opposing expert depositions

Trial preparation and demonstratives

Development of trial exhibits
Litigation Practice Area Leader
Vice President,
Principal Scientist
Team Members