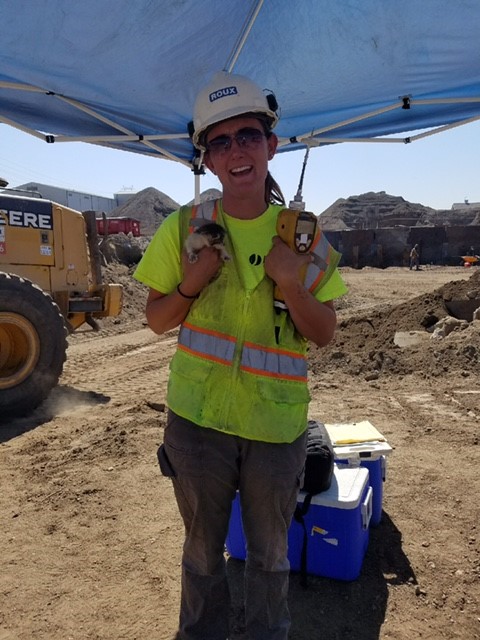 Los Angeles' downtown area is home to an assortment of industrial facilities that are being rebuilt, renovated, or demolished. Our Long Beach, California office is working at a former asphalt plant which is being rebuilt in the industrial area near downtown. Remedial excavations are currently underway at the asphalt plant, and as mentioned in a similar CSR Spotlight, no two days are alike for Roux field staff.
Around lunch one day at the Site, field personnel heard whining coming from inside the engine compartment of an excavator. Realizing it was a kitten's cry, Roux staff along with city workers and the site superintendent opened up the excavator to find a 3-4-week-old kitten next to the engine. After a day of sampling, Paige Farrell (above), the Roux Staff Geologist on the Site, sent an email to our Long Beach office asking if anyone was interested in a new family member. Fortunately, Maya Sederholm, Staff Scientist, stepped up to adopt the kitten.
The next morning, Paige arrived at the Site to the heavy equipment operator yelling "We've got another one!" That's right, there was new kitten in the engine compartment the next morning. Most likely the mom had placed her kittens there to keep them warm. Since there was no way of knowing if the mother cat would be back, the decision was made to send another email to the office. This time, Long Beach's founding Principal, Mauricio Escobar, decided to take home the newest refugee from the asphalt plant.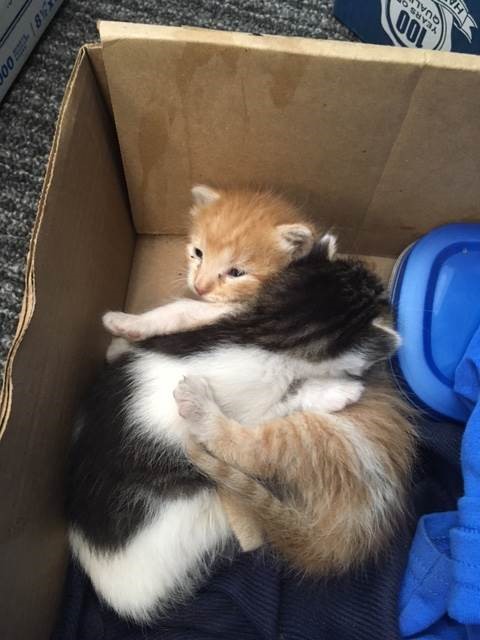 Maya's newest family member, Nala Cat Sederholm, is happy and healthy in her new home. The other kitten, Calvin Roux Escobar, is also doing well with his new dog and human brothers and sisters. These kittens appear to be siblings so they're being kept within the Roux family so they can visit each other from time to time.
Not unlike the East Coast offices, the Long Beach office has always had a big place in its heart for animal rescue. In fact, most of the employees in the office are rescue parents. As part of their 2017 CSR efforts, the office participated in an event put on by Best Friends Animal Society. The organization's mission is make Los Angeles and other large cities across the county no-kill cities, and promote adoption over purchasing animals from breeders. The event included a walk around the city and various obstacle courses for dogs. The office plans to make this event a new fixture in their CSR efforts for this year and beyond.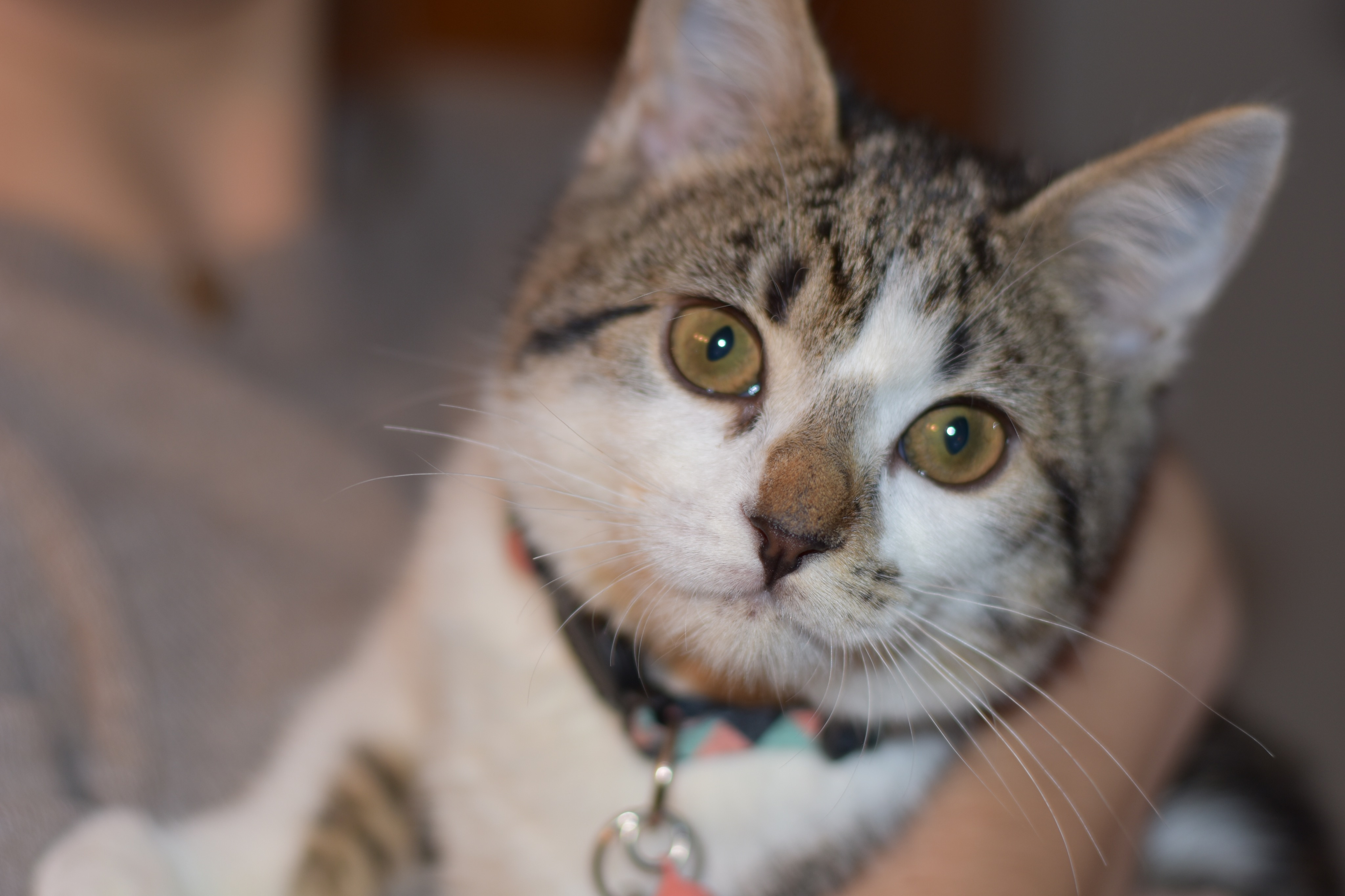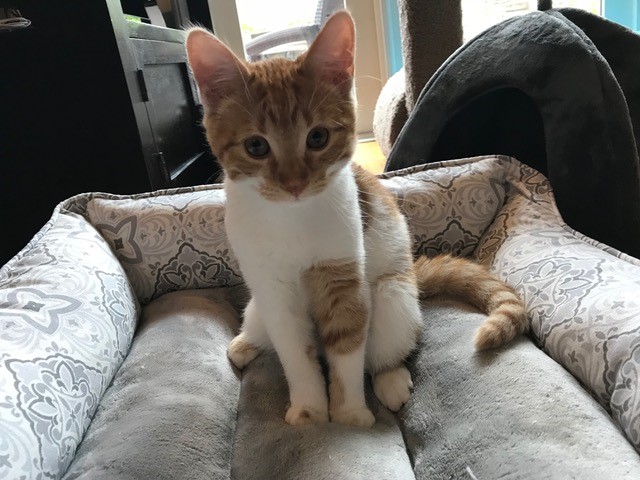 Nala (left) and Calvin (right) enjoying their new homes